So here are the promised pictures - first a group shot of everything:
I love the picture frame - wanted to get a better picture of all the Torchwood greatness, which it is displaying, but it's just too shiny for my photographing abilities. But trust me, it's awesome.
Here are my two new favorite cups in the world. The second one says: Who looks at a screwdriver and thinks: This could be a little more sonic.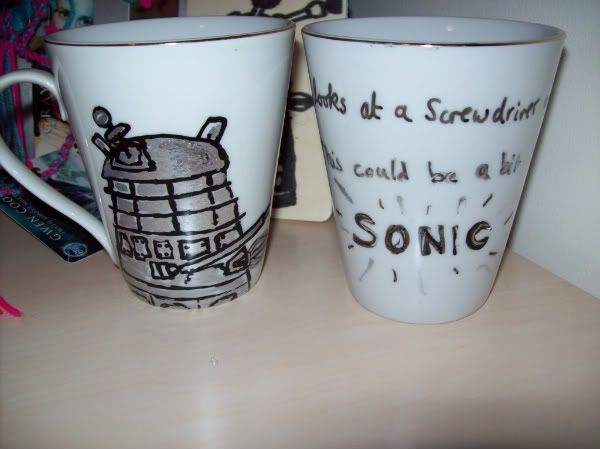 And a Tardis purse. What can I say. Who doesn't want a Tardis purse?
Thanks again, I love everything!