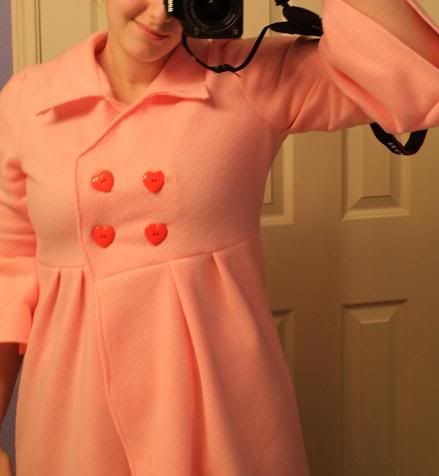 Finished this tonight. I was convinced it was going to end up looking like a bathrobe yesterday and almost gave up, but I decided to stick with it! Boy, am I glad I did. I can't wait until it gets cold so I can show this bad boy off!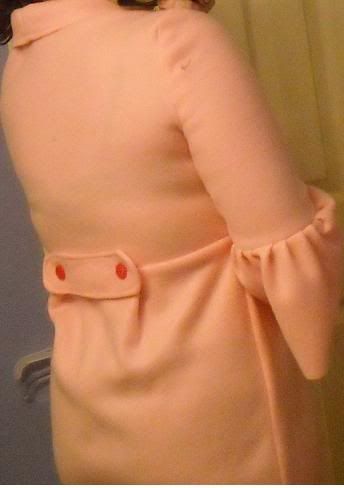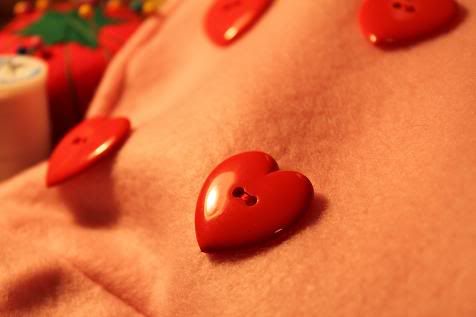 Can't get enough of those heart buttons!
The jacket is a slightly modified McCall's pattern (M5714). I pieced together parts from all the different styles, extended the front bodice pieces so they would over lap enough for two rows of buttons, and added the little do-hickey on the back. I made view C a couple days ago, but, although wearable, the arms are a little too tight and the bottom doesn't close like I had hoped.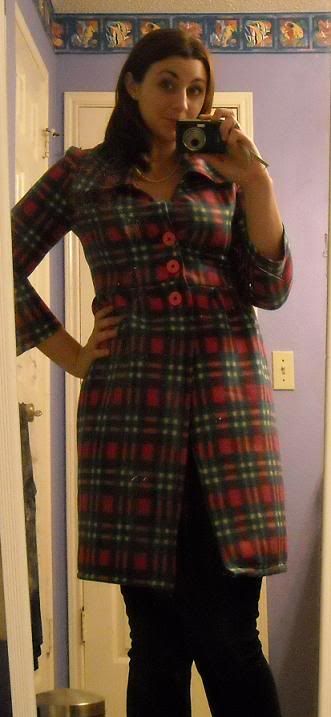 I'm much happier with the new one
I just started sewing and had the rather fustrating experience of wasting 3 hours and 2 yards of absolutely adorable fabric on a jumper that fits so horribly, so I'm just beyond happy that I can actually button this thing up!