...and ripped my finger with the needle. truly gross!
but somehow i managed not to get blood on the purse. this was originally a simple jordy (my first in a bigger size) made out of microfibre upholstery scraps. my boyfriend thought it looked too floppy (sadly, he was right), so i decided to stiffen the purse up by sewing scrap bits on the outside. someone in crafster (can't find the link) gave me the idea to stitch all over it. to do this you stitch continuously however you want, as long as you didn't cross over any of your stitching lines. i thought this sounded like fun. next time i do this, though, i'm going to use one of those hoops that holds your fabric in place for machine embroidery...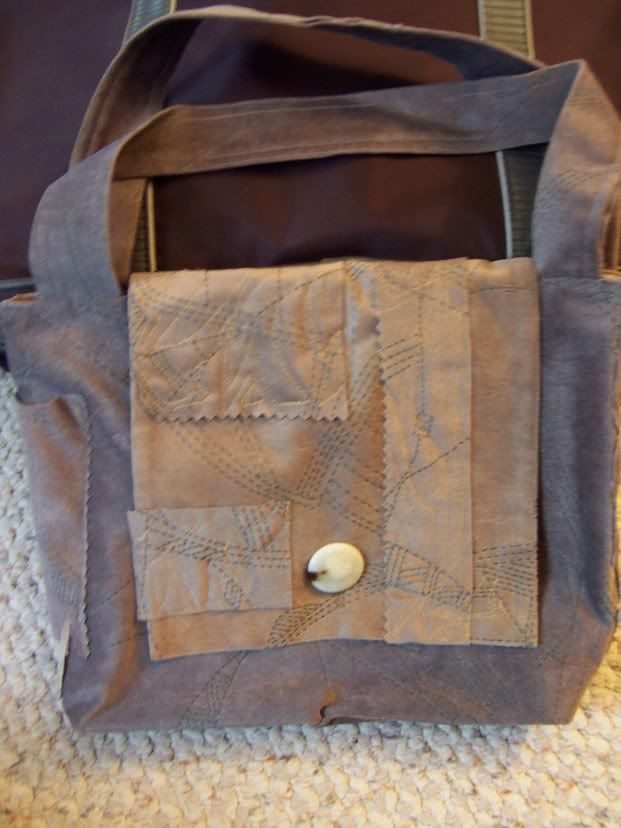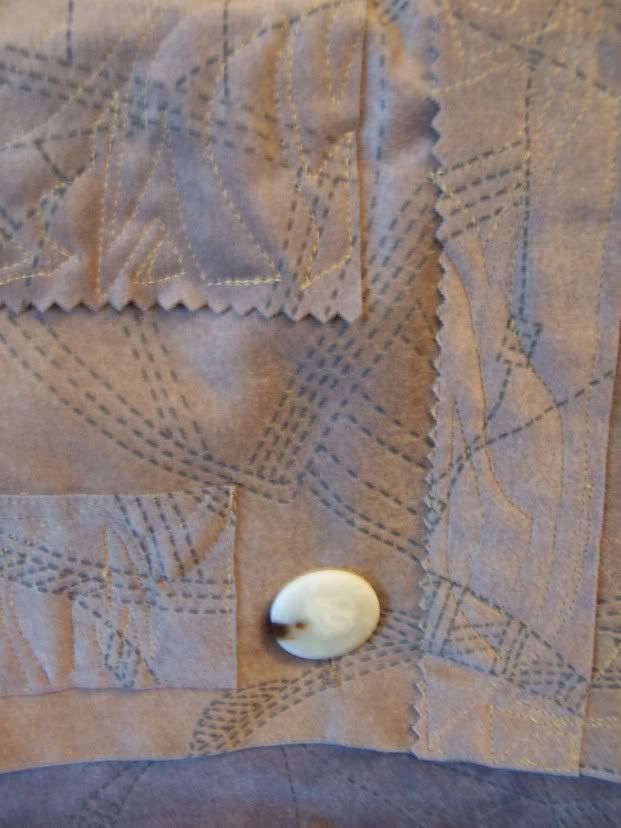 here's another little purse i made with more microfibre scraps. it seems to be stiff enough in a smaller purse.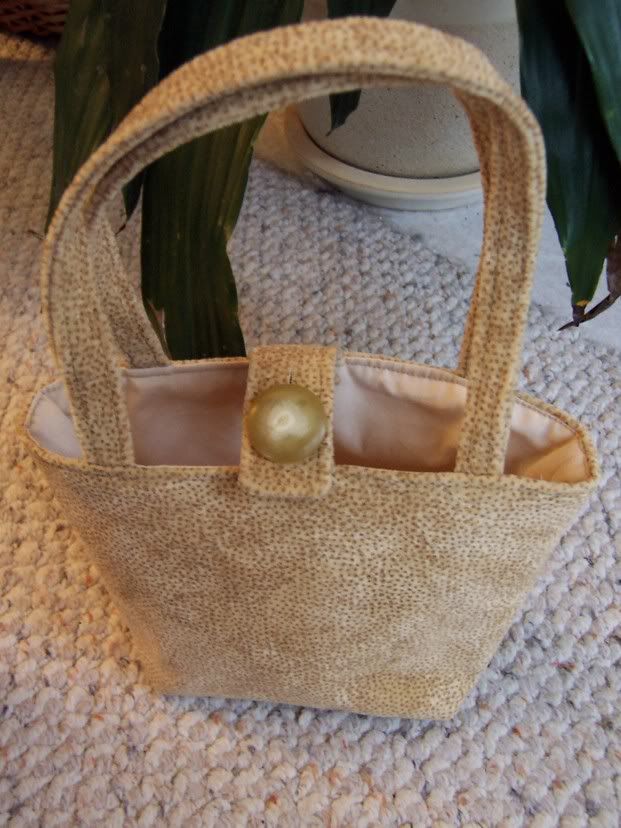 both of these went to my sis for xmas.