I was thrilled to hear my mom had taken up yoga and was loving it, so I made her this bag to encourage her to keep going to class. She makes glass beads and has given me lots of bracelets lately, so I put some of her own beads at the end of the bag ties.
It has two large pockets on the outside (for towel and whatnot) and a loop for keys.
I was inspired by this free Amy Butler "Nigella" bag
http://www.amybutlerdesign.com/pdfs/NigellaYogaBag.pdf
but used a different construction method than she does.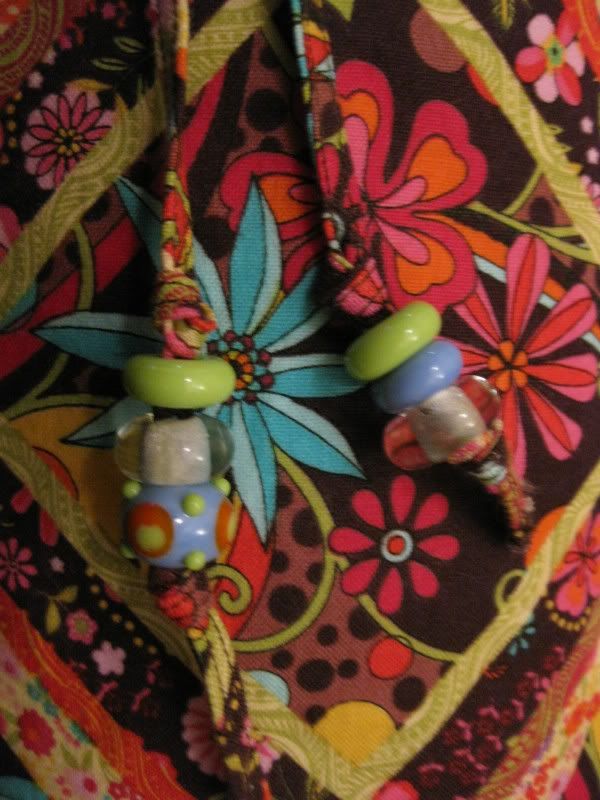 close-up of the strap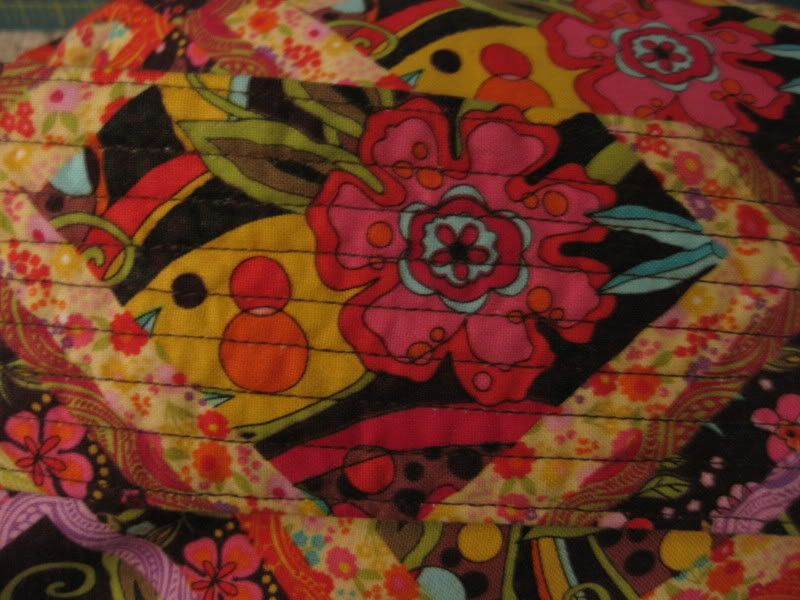 Now I just have to get it to the post office!