I was going for the season Autumn when I made this costume... but because I'am almost 6'3... (6'2.5 to be exact) I kept being called a sexy tree...
All the leaves were obtained via child labor from my yard. I used hibiscus and maple leaves and glued the on to a old dress.
Where the night started at the Eastern Service Workers Association of Pleasantville NJ where we hosted the "Trick-or-Treat for Service Workers" Where the adults collect food items for needy families and the kids get to get CANDY!
little bit of a rear view...
The kids & I
Me and what was left of my costume at the end of the night... 2 year olds love ripping leaves and I found out the HARD WAY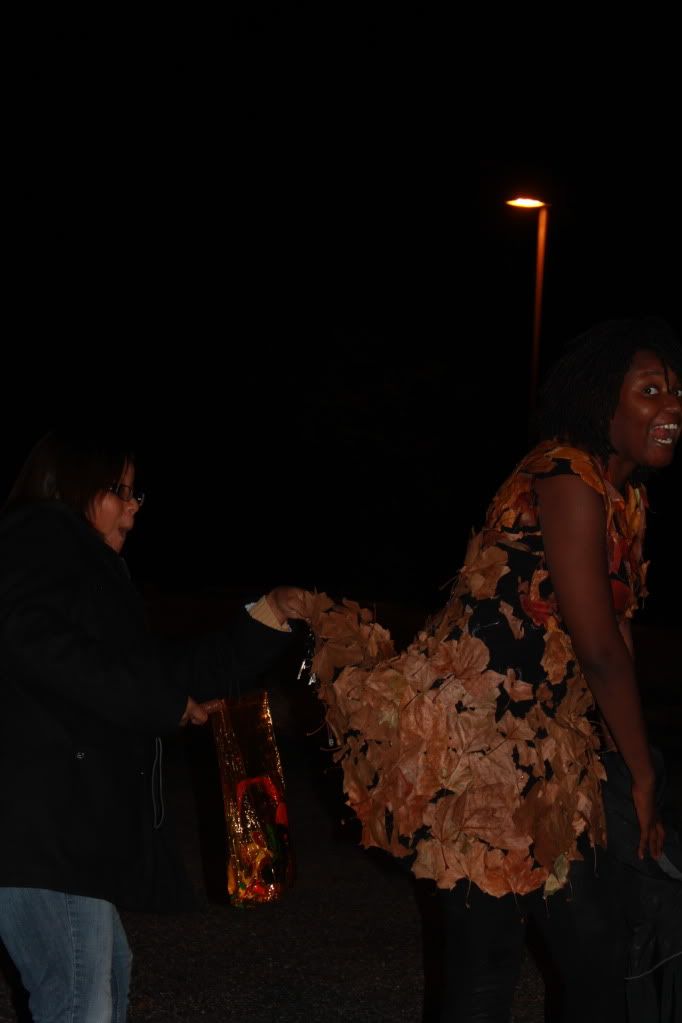 Moms gone WILD LOL... My Right Hand Woman & I acting a fool before we packed the kids up for the night