Well... I never heard from my swap partner. I just assumed that she received, and didn't reply. Today, however, I got my package back. It said it was never claimed, and in another place, it said that she was informed on three different dates, until they finally sent it back. I hope she's okay.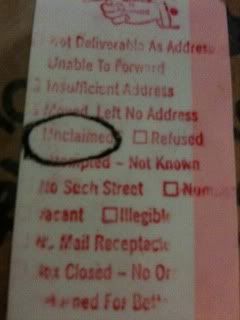 The box was in horrible shape, and looked like it had been ripped into. Everything inside had been in a bag, but ONE item was missing from the package -- the amigurumi Cheshire Cat that I made. My daughter said that he has good 'evaporating skills'.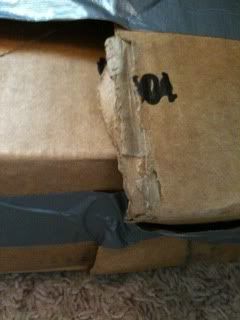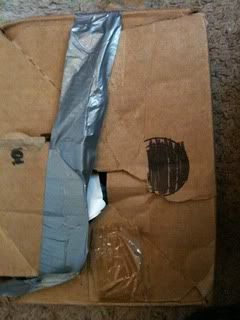 I'm really bummed about this. She sent me a great package. And to never know if she's okay, really bothers me. Why wouldn't someone claim their package, when they took the time to make such a great one?