I go to college an hour away from home, which leaves me and my boyfriend missing each other a lot. He comes out to visit me as often as possible, and stays the night whenever he can, but when he's at home he always talks about how much he misses having me next to him [awww!]. So I came up with this idea! I took a picture of myself sleeping (or pretending to sleep... close enough), created a stencil out of it, and stenciled it onto a pillowcase. On the side, I added a Radiohead lyric which is one of the first things we talked about when we really started hanging out together. He mentioned how much he loved the line, and how someday he'd like to get it tattooed on his arm. So with the stencil of me, I guess it's kind of like I am sleeping there next to him.
Anyway, on to the pictures: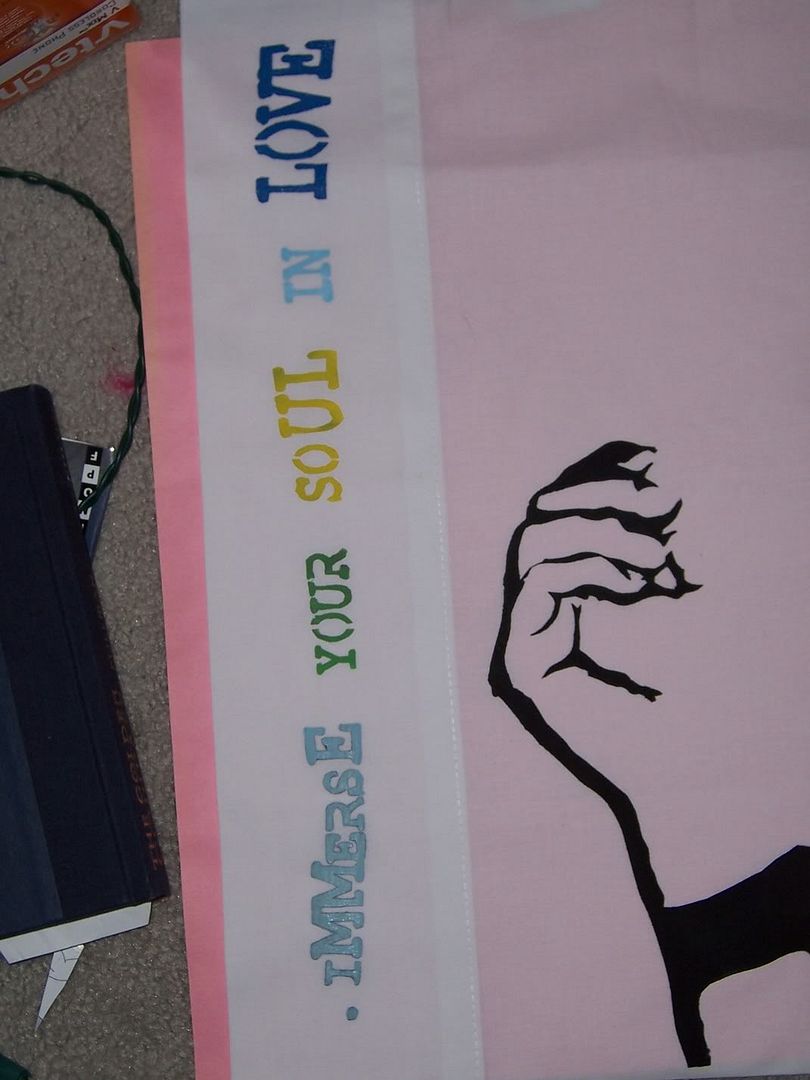 Let me know what you think!!