Okay, I was finally able to take pictures of my package!
I LOVE everything.
here's most of the package. a dog collar/bandanna for my puppy, with her name on it (Riot), a picture frame with glittery leaves/flowers inside (i love sparkles!) and a little coin purse white fabric on the outside and doggy print on the inside! (has already made its way in it's new home, my purse)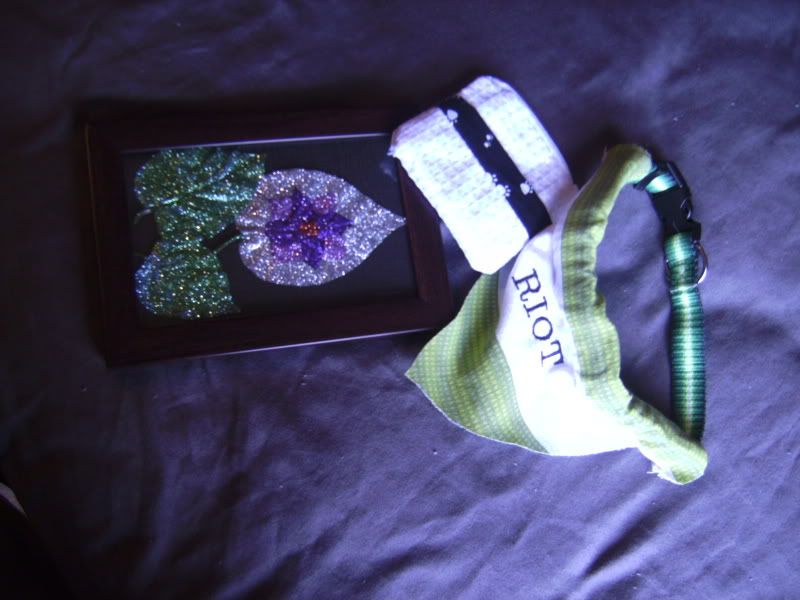 AAANND, saved the best for last! seriously, this is so awesome, be prepared to wist!
an AMAZING new purse. which is, coincidentally, the one that is now home to my little coin purse. this purse is so wonderfully made, i adore it !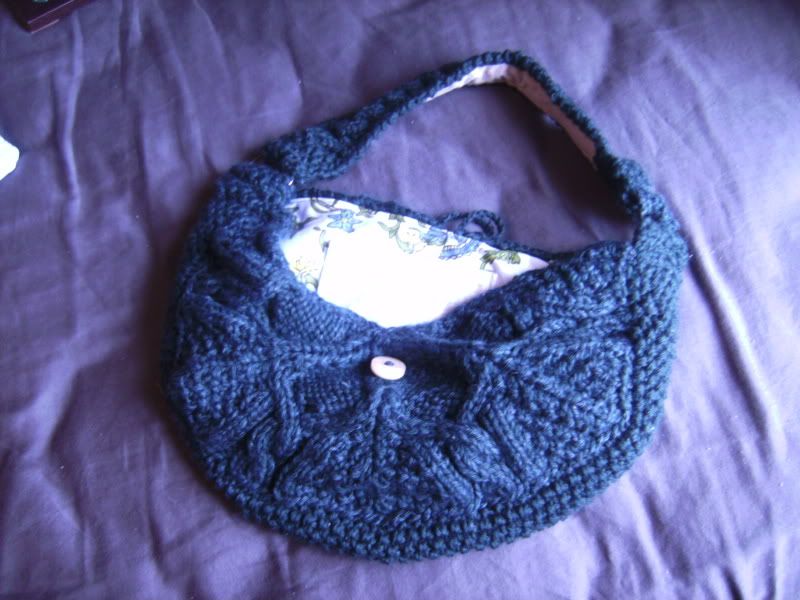 and here's a shot of that new collar in action, on miss Riot!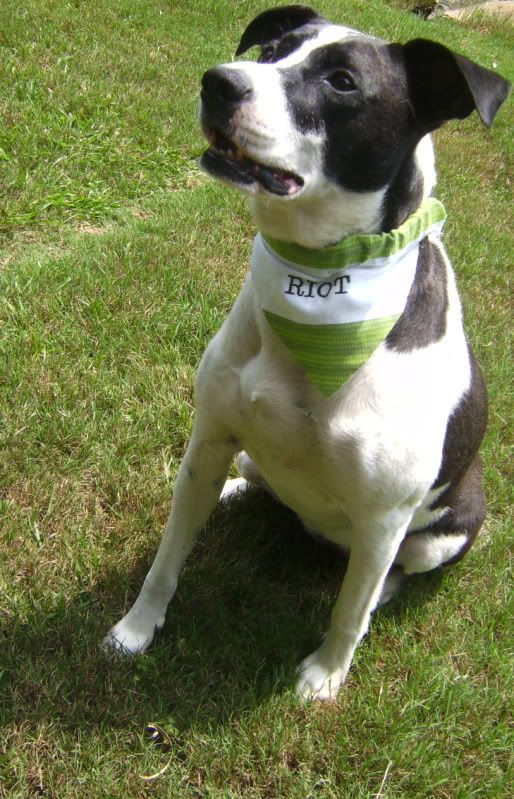 i think she loves it.
and many many many thanks to my amazing partner for such a great package! i am tossing extras into your package as we speak, to try and make up for the amazingness.