I wanted to make something for DH to show him just how much I appreciate how hard he's been working lately. He had never owned a scarf before, and needed something to keep his head warm since he shaved off all his pretty long hair!!
He went from "the
\m/ metal \m/
Dude":
to this:
and so I made him a beanie and scarf in Camo, Black, and Brown: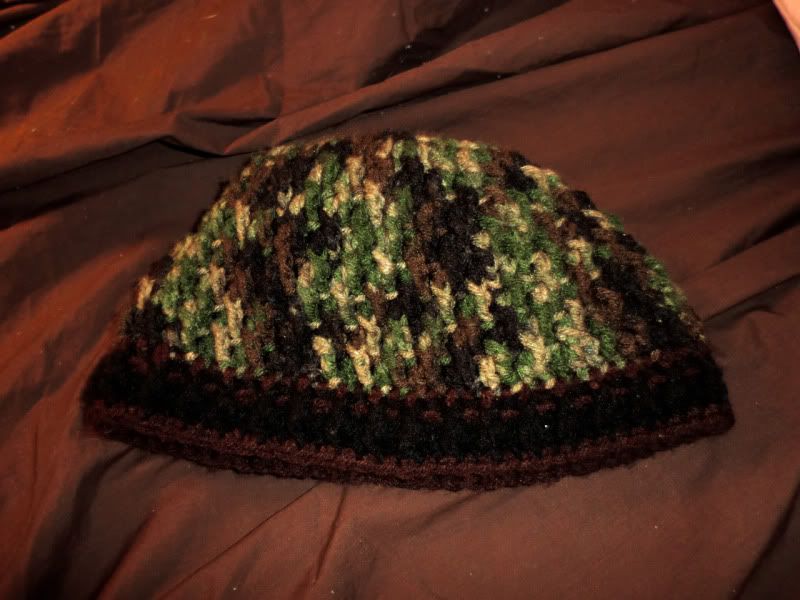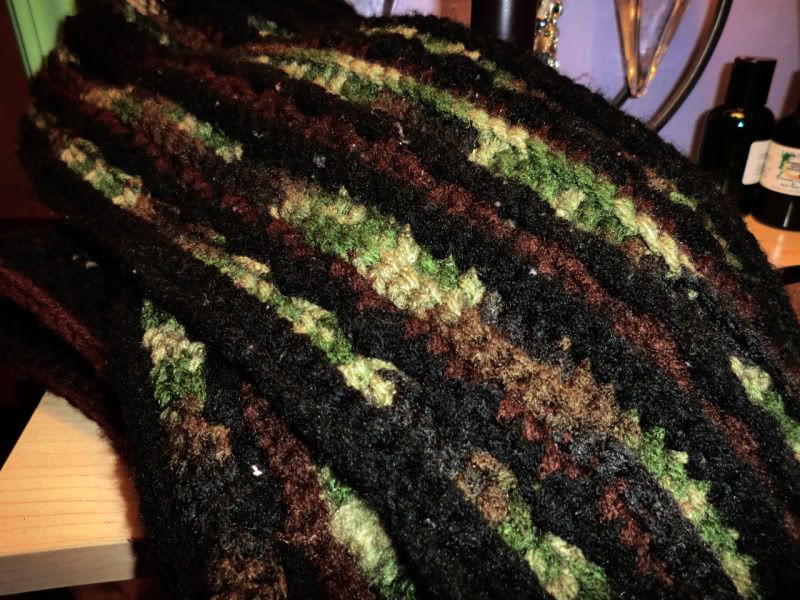 Oh, and despite being clean cut now, he's still metal.