My cousin's having twins in June, so Bunny Blanket Buddy #1 is the first of a (non-matching) set: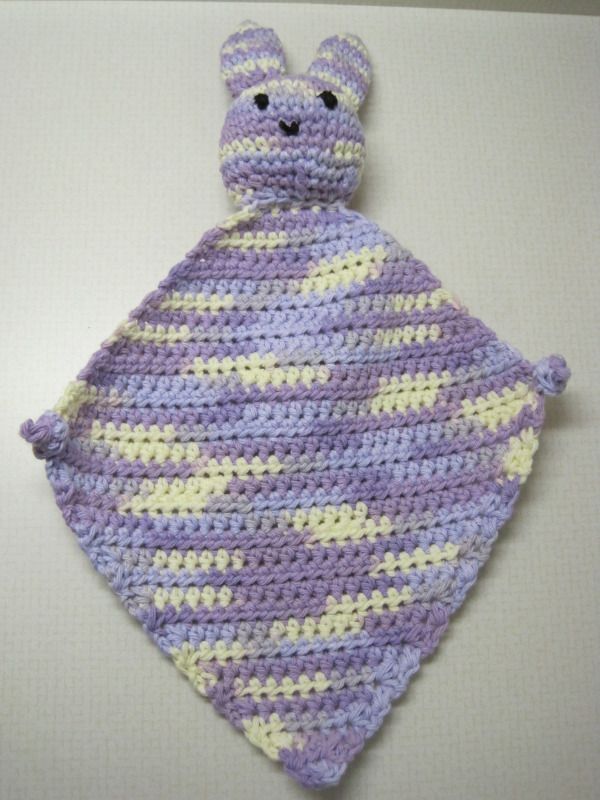 I figure it's never too early to start giving twins non-matching, individual things. Especially since my mother enjoys telling the story of [This Cousin], [His Brother], and The Fight Over The Essentially Identical Toy Cars. (The fact that I get to use up some of my yarn stash is a total coincidence.)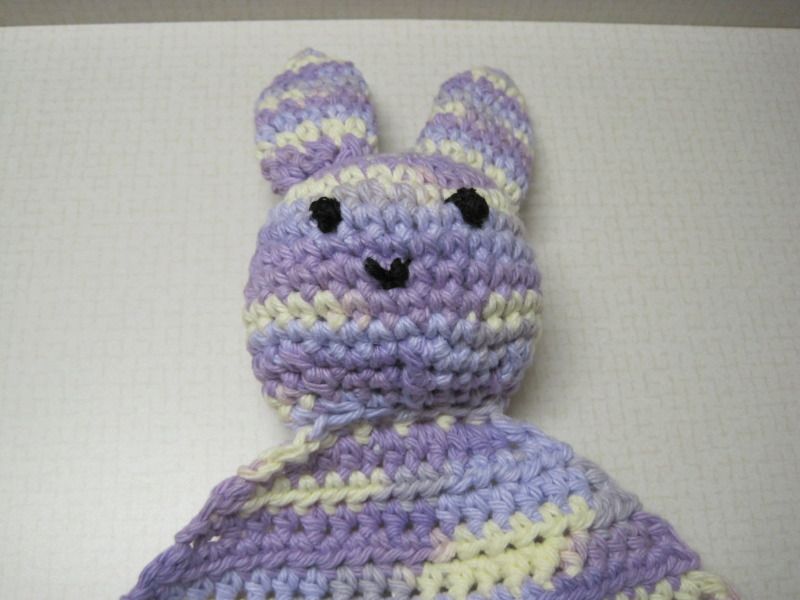 Bunny Blanket Buddy is a free pattern from
Lion Brand's site.
I used one strand of Sugar n' Cream cotton and an H hook (since two strands and an I hook seemed like more trouble than it was worth). Bunny Blanket Buddy's size is somewhere between two big for a washcloth and too small to really be considered a blanket, but babies are small, right?