My sister was going to meet up with our friend Michelle and her baby. Michelle loves elephants, so I figured it was finally time to use my Vanna's Choice pattern book and some light turquoise yarn I bought for...some reason. (Oh, for those days when I would just buy yarn I thought I might like to use rather than only buying yarn if it was absolutely necessary!)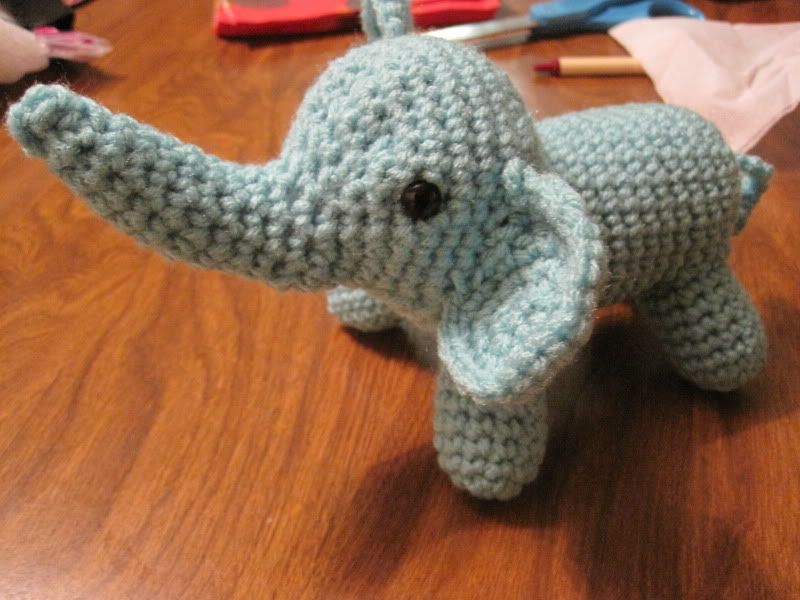 Vanna says to use 6mm safety eyes, but those looked too small. I respect Vanna's letter turning skills, but I don't want beady-eyed elephants.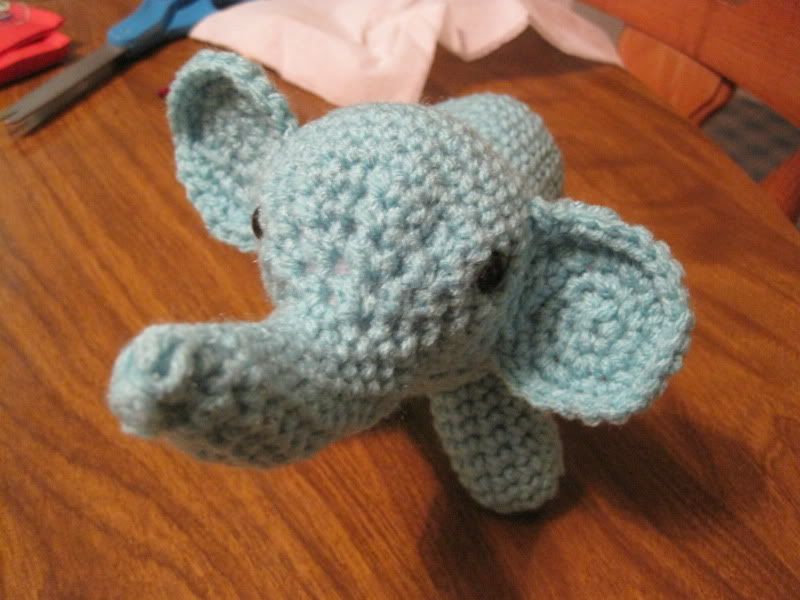 My sister helped me stuff some of the legs. I was going to use poly pellets to give it a bit more weight, but my mother objected. And apparently the poly pellets even say not to use them for children's toys. But once all four legs are on, that compensates for the weight of the head/trunk.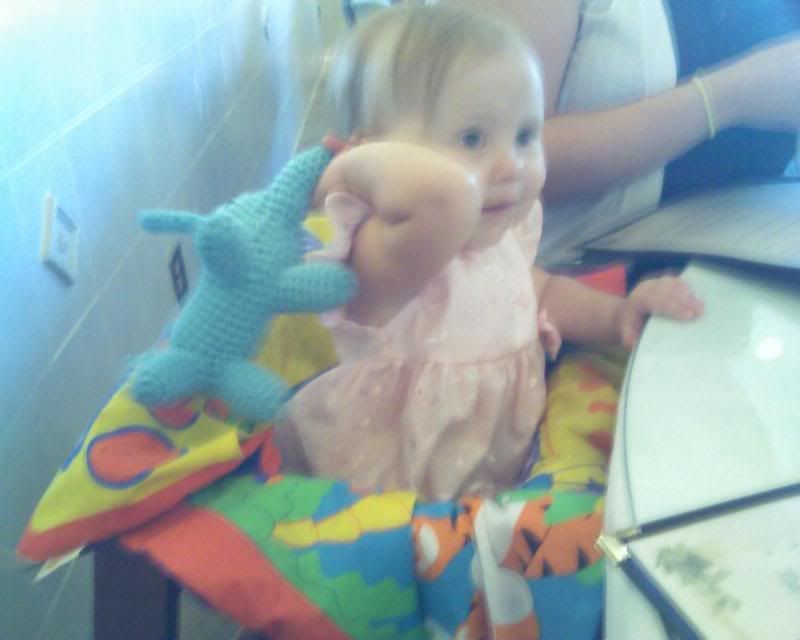 And here's the picture text I got earlier this afternoon, showing that Operation Dumbo was a success. This is the only picture in which the yarn color is semi-true to life. The other two are much grayer and paler than the elephant actually is for some reason.