I received my package from cloudsnapper today and am alternating between feelings of giddiness and inadequacy.
My survey was basically "RARITY RARITY RARITY", so naturally I found my very own Rarity when I opened it up. And then I saw this: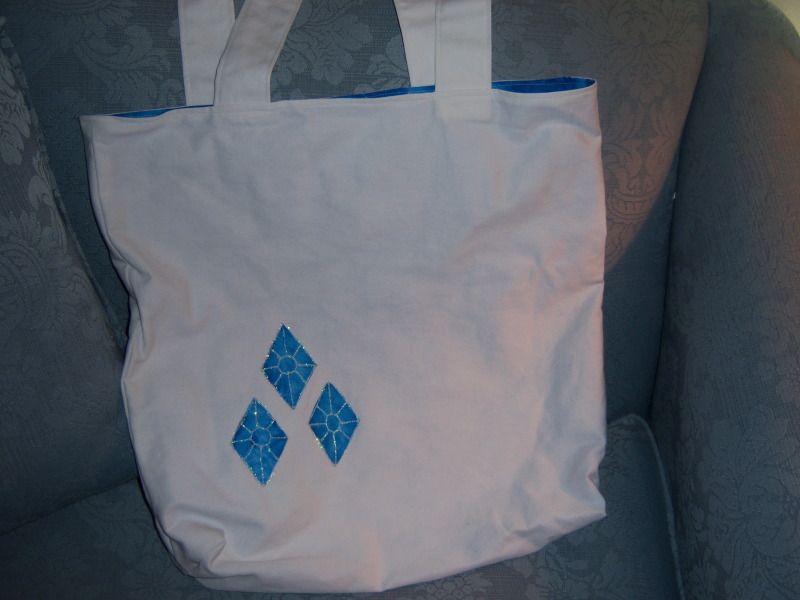 My thoughts on pulling this bag out of the box were, "OMG!! Holy crap!!...my package sucks!"
This bag is huge, lined with blue, and I'm afraid to actually take it out of the house for fear it'll stop being gleaming white.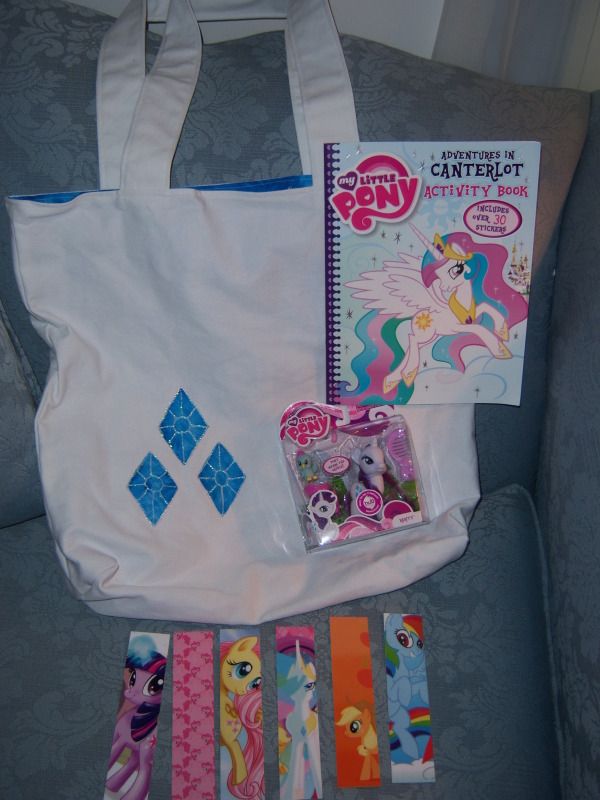 There's also bookmarks and a coloring book. Sometimes I tutor elementary school kids, so I always need things like coloring books to photocopy and reward stickers. Of course, all of my elementary kids right now are boys, but I can just give them the pages with Spike and turn them into stealth bronies.
Cloudsnapper even sent something for my cat: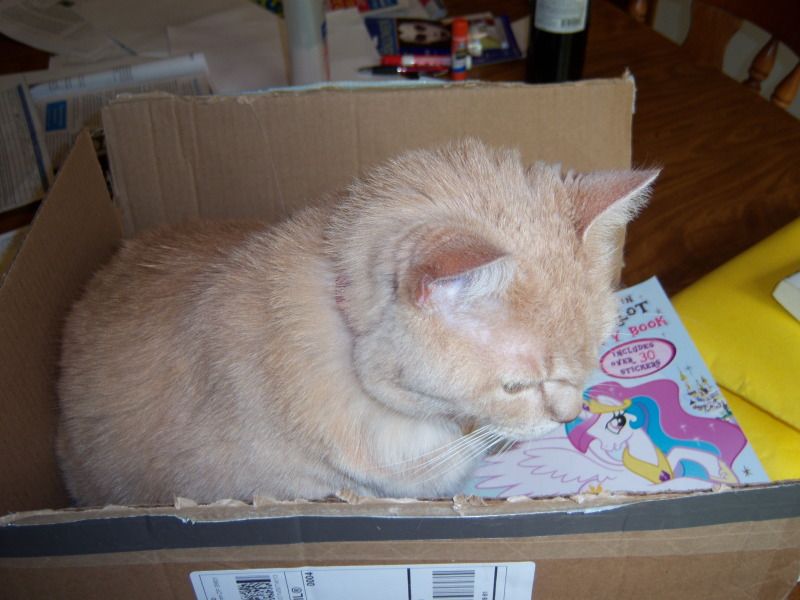 And I finally have a bag that you won't be able to tell if the cat sleeps on it!
yay!
Just kidding, I'm not sure Zoot is even allowed to look at my Rarity bag.