This is a baby gift that was delivered this weekend. Finally, I am one of the chosen people who makes star afghans.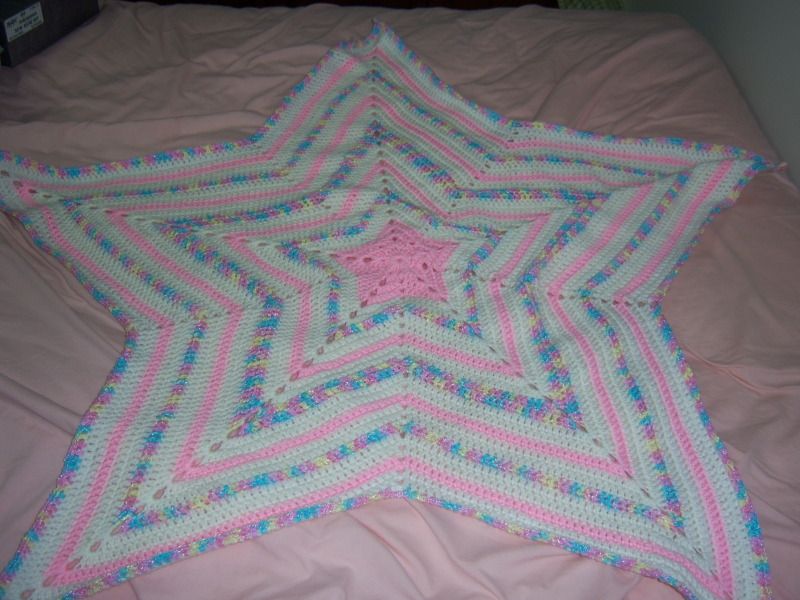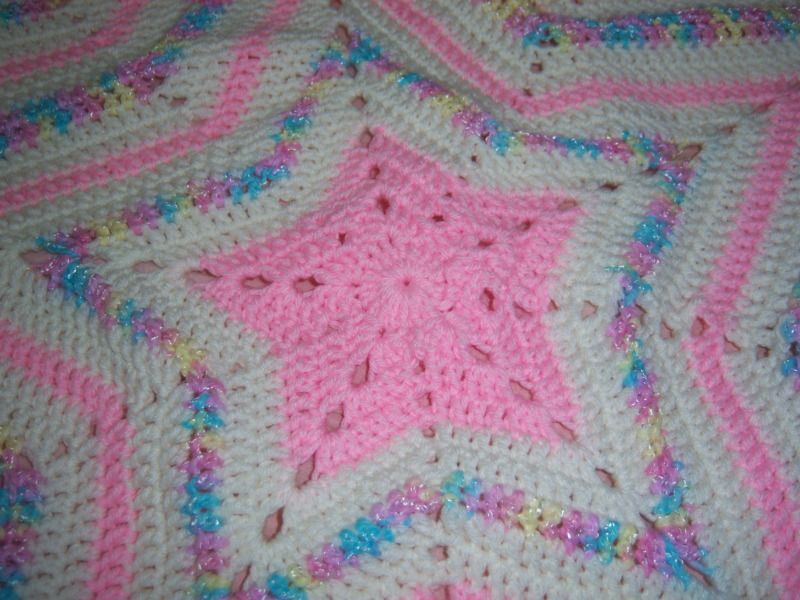 I don't have a written pattern; I used
Mikey's Crochet World tutorial video
. Which is great...until you forget how to do a color change and have to find the right spot in the video again.