I made this wallet for my husband since a friend of his took the Tool one I made for him and the beer cap one I made has seen better days. I took a lot of the bands he likes (that scare the crap out of me) and made him a duct tape wallet.
TERRIBLE pic of the Deftones lyrics of the No Ordinary Love remake.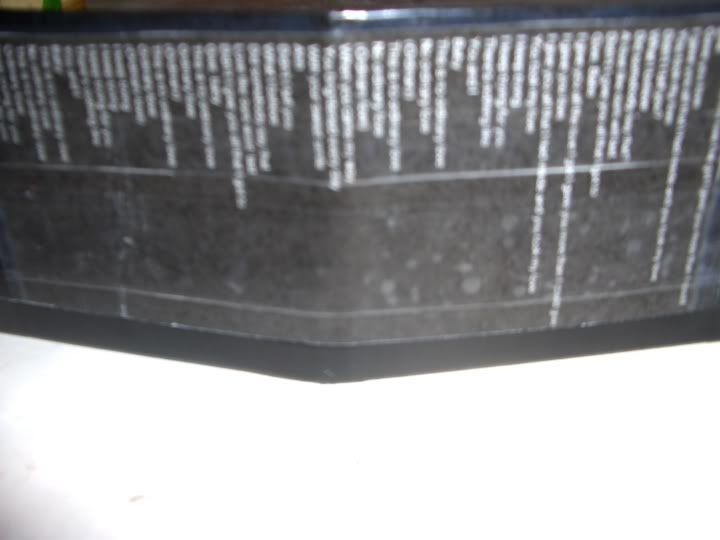 The picture in his ID slot.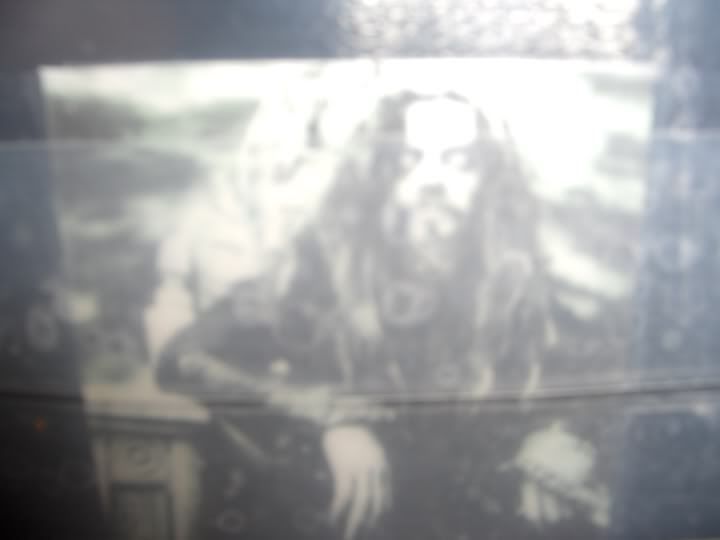 Credit card slots.
Much better pic of the inside of the wallet.