UPDATE [image heavy]:
I fixed the back of the dress, added lacing, and changed the strap on my pink dress. Now I'm happy with it. Also, since I have no business wearing my red tube top with the flower motif until I lose this winter chicken skin on my arms, I've joined the masses and am auctioning it off on Ebay. Anyways, here's some other stuff I made recently:
A big shirt recon into a tank, with green watercolor and thread and bead vine embroidery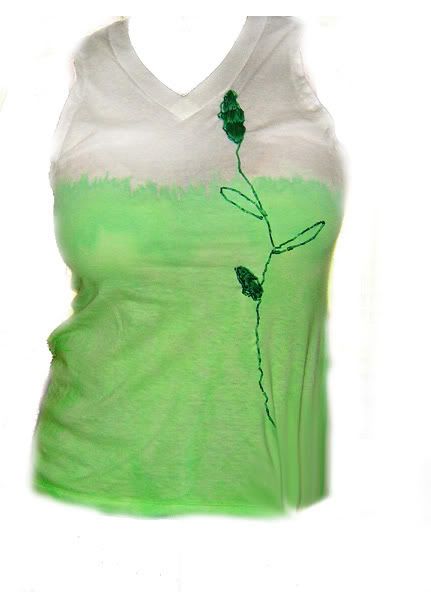 A hoochie, but easy draped neck halter (the one you see in all of the juniors's stores...see, they should just make it themselves...) Just be careful when you bend over to pick something up. lol
A ribbon-tie painted halter that I'm pretty proud of..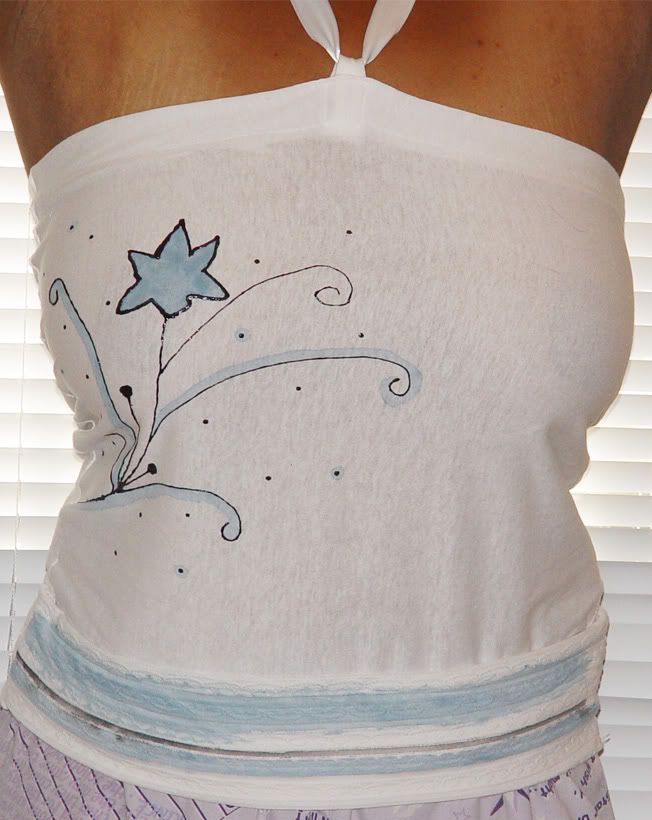 And here's what I did with the rest of the shirt for the red tube top:
It's beaded, and can be worn both ways.
Hope you guys are doing well in your recons.