Again this was for the HP swap I was recently in. My partner has a little boy and I knew I wanted to make him something so I came up with a tiny shirt. It has a small lightning bolt I embroidered on the front pocket and I also embroidered the words "muggle-born" on the back in a bright green. This was my second attempt at embroidery and I think it came out much neater than my first. I'm actually really proud of it.
Picture of detail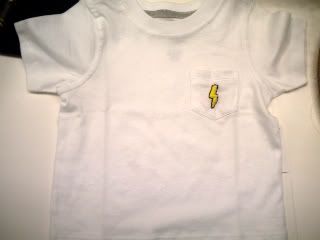 Front of shirt
Back of shirt
and a giant picture of the detail but it came out a little funny.
Anyway thanks for looking!