you definitely have snap on feet, especially if you have one of these on the shank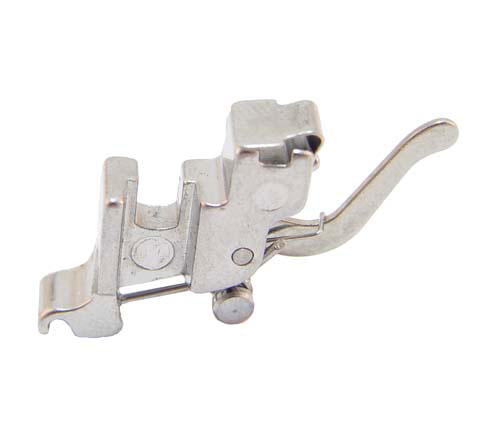 i am not sure if they make slant shank snap ons or not, but all my snap ons are for low shank. Once you identify that it should be easy.
i suggest getting one that can have the needle on either side of the "boat"
This is the one i have( which is the snap on style that can go left or right)