I did this a few months ago but haven't had time to post lately. My cousin was having a baby so she asked me to paint the baby's room. The theme was "Under the Sea" (I posted a cake I did for her baby shower back around September.)
Here are a few before pics.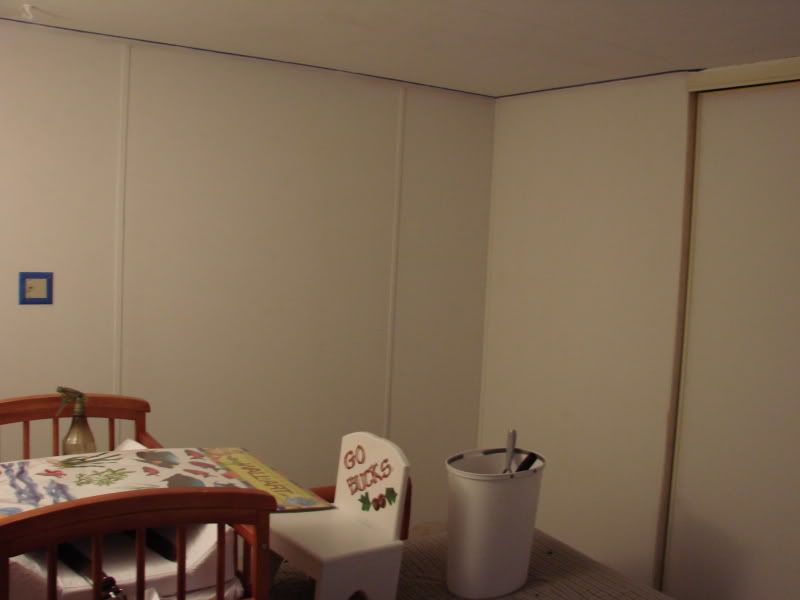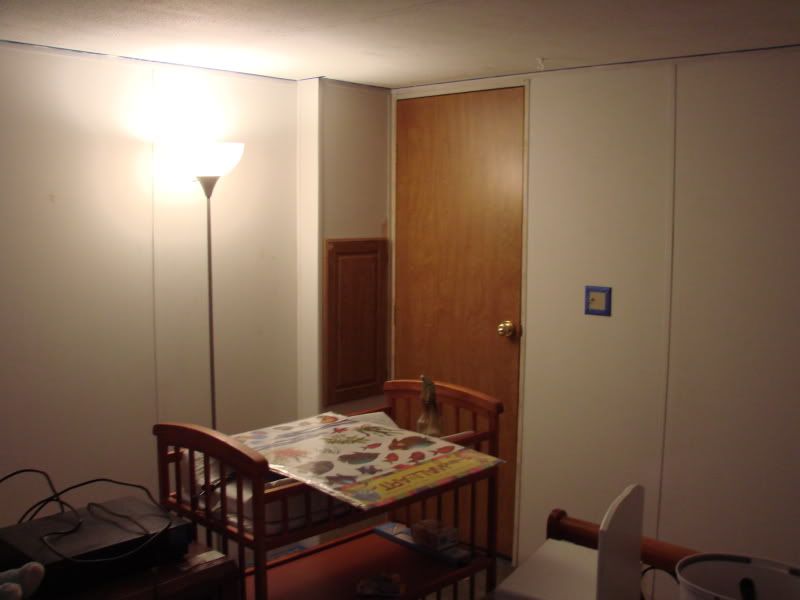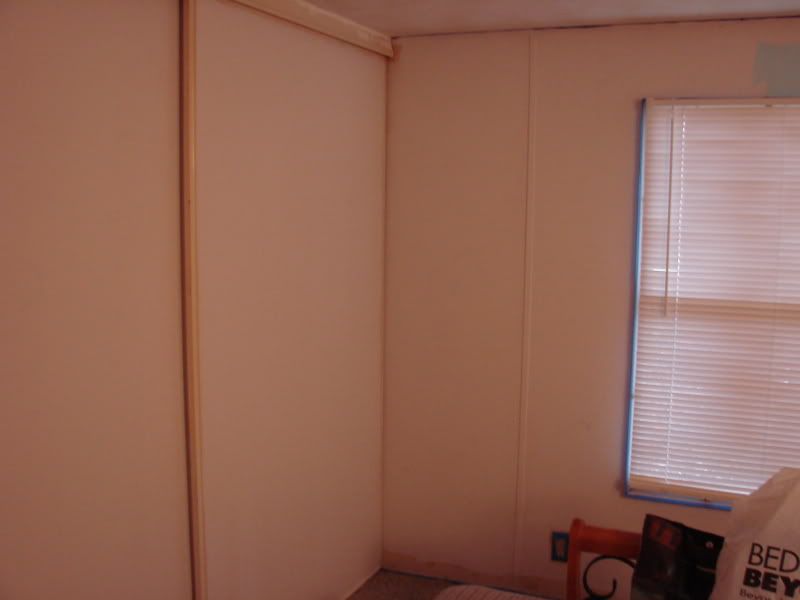 And beginning the mural...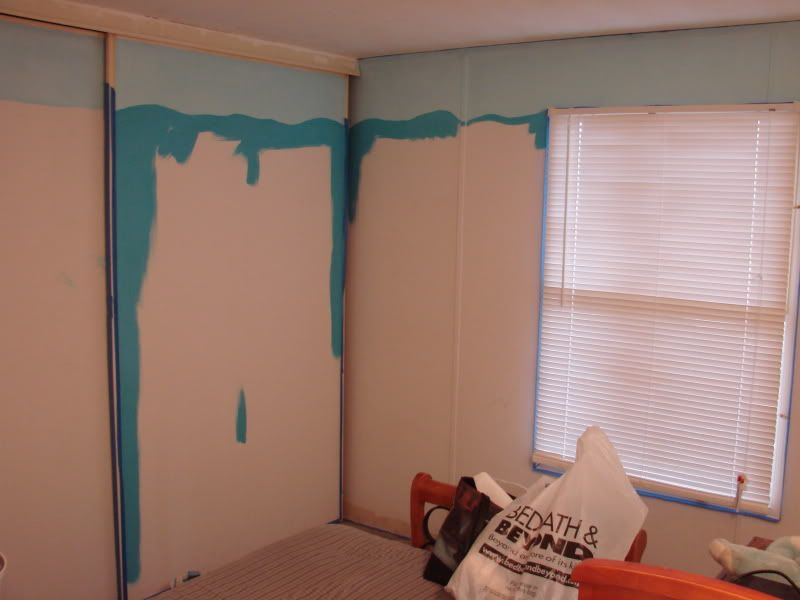 And Skipping ahead to the finished product...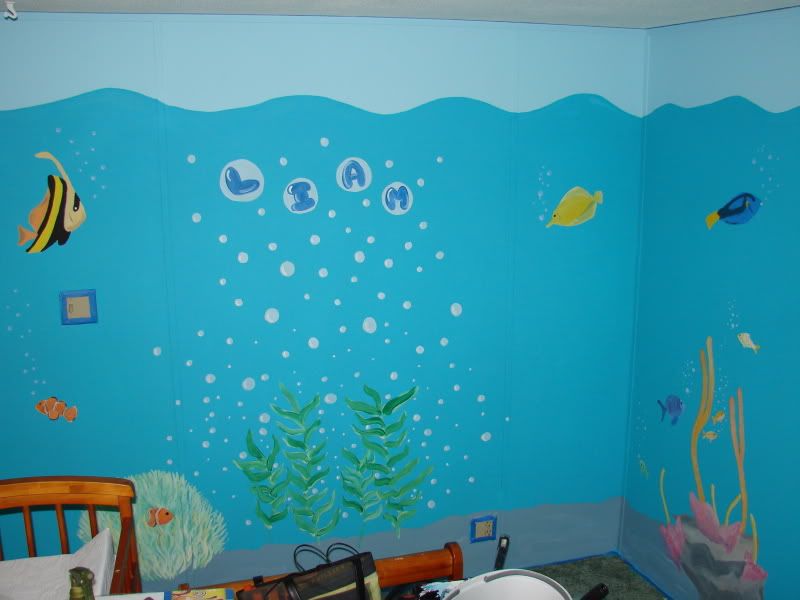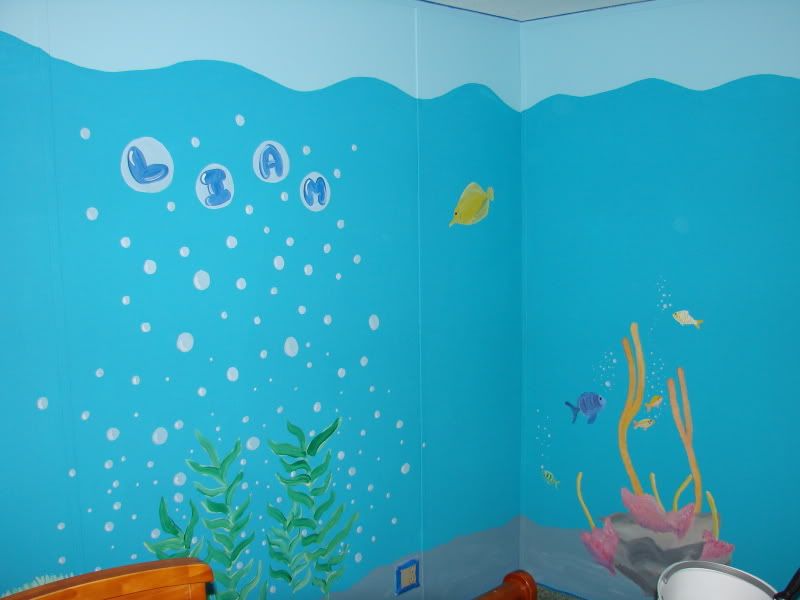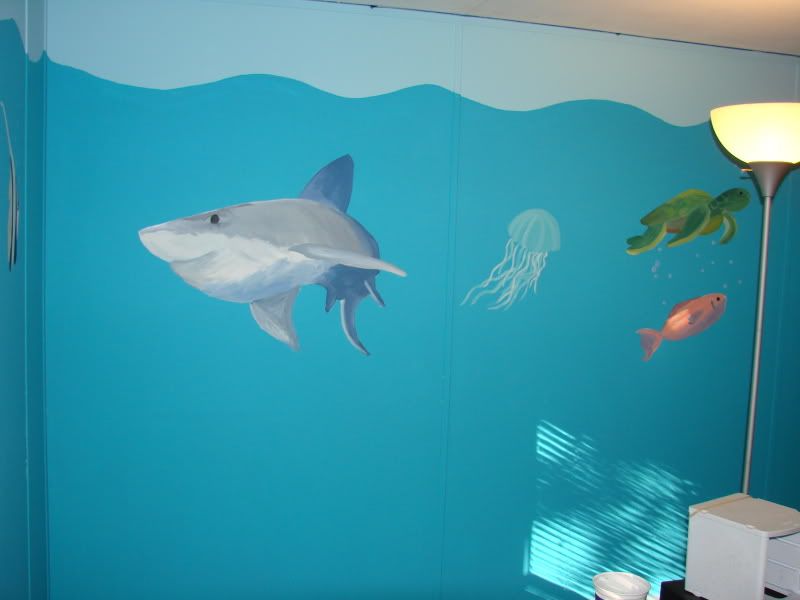 The shark is my favorite part. I tried to make him friendly looking so it didn't scare the little guy when he gets older.
The whole thing took me about a week and a half to complete, which isn't too bad for my first ever room mural. Hope you all enjoyed it, thanks for allowing me to share!