I don't wear pants so I excluded them
This is a mix and match set of two skirts (40s repro pattern), one blouse, one dress, and one jacket. (last 3 are a moern Simplity pattern with a few adaptions to add retro-ness)
It of course is very retro in a loud way cuz...ahem...that's me.
onto the fun:
this is skirt one with a basic white top ( i think i might just make red blouse later)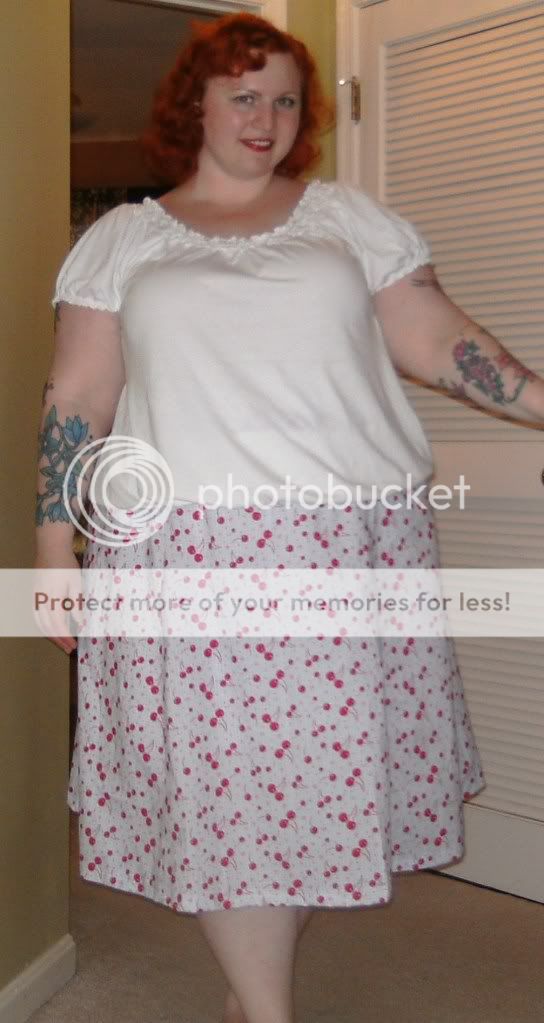 here is blouse one with skirt two:
here is dress 1 with jacket 1 (remember the dress...this is my solution to it looking like a hospital gown)
this is skirt one with jacket 1 and a basic white undershirt
and also you can wear the jacket with the red skirt if you wish.
I love this whole idea and I am planning another wardobe in monster green and black. But after the hubster gets this shirt that i am making...can u believe he picked all the fabric out? LOL it's going to be cute. I will see if i can get him to take photos for me afterwards!
in the mean time what do you think of the wardrobe? I think it also could use a basic red tshirt.