I originally bought the Elvis Jailhouse Rock fabric and the pink blotch fabric at Walmart, intending to hand-sew a blanket. But a lack of patience left the pieces stowed away in my closet until I got my beautiful sewing machine.
2 years after I bought the fabric.
So I kept seeing this rad sling purses at Target but they were all the same size. I wanted to make a purse that went over the shoulders, but was adjustable, and was comfy. Voila! This Elvis baby was born, baring its sinful screen printed hips to the world!
Ahem.
So the Elvis side has 2 pink splotch pockets, one square and one triangle. The pink splotch side has 2 Elvis pockets, one square and one triangle. There are 2 straps that you can untie to make it more loose or tighter. This specific purse is more on the medium side, but any I make in the future will be much bigger and better.
Also, this was my first ever machine-sewn purse! Even though the stitching is messy, I love it!
The Jailhouse Rock Side: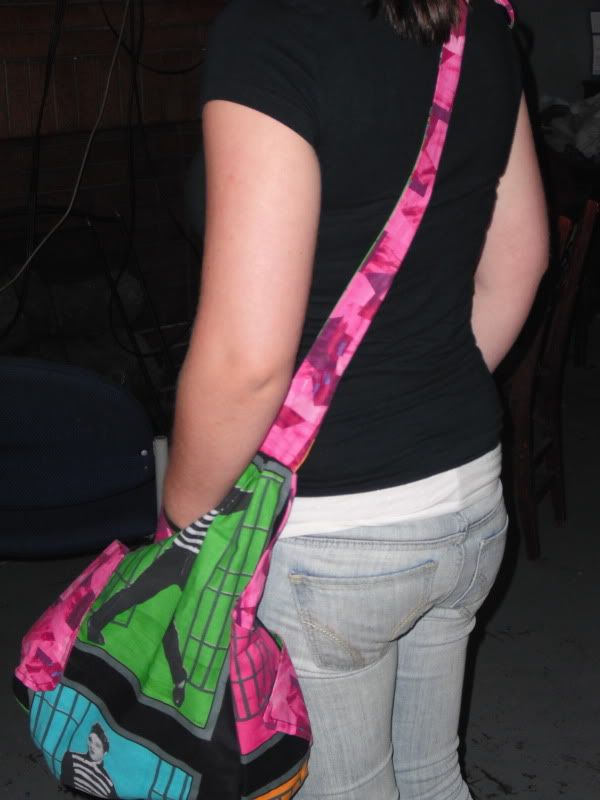 The Pink Splotch Side: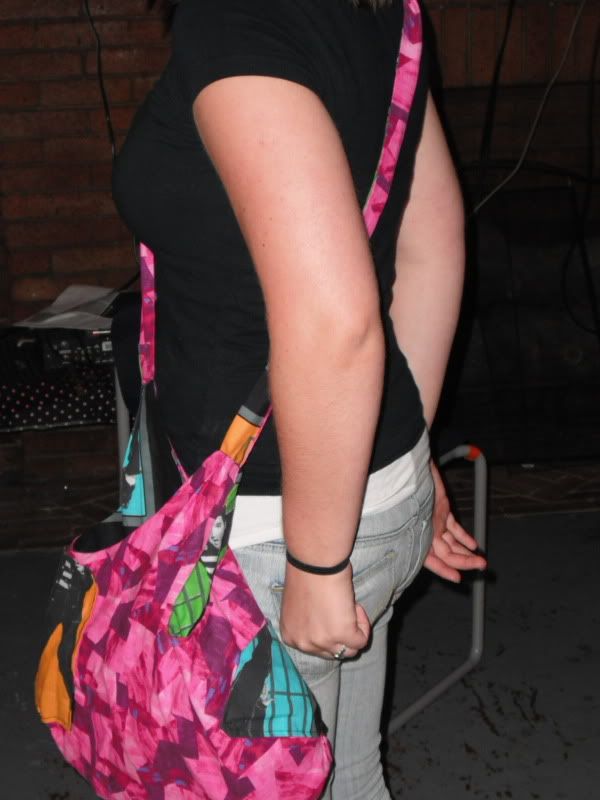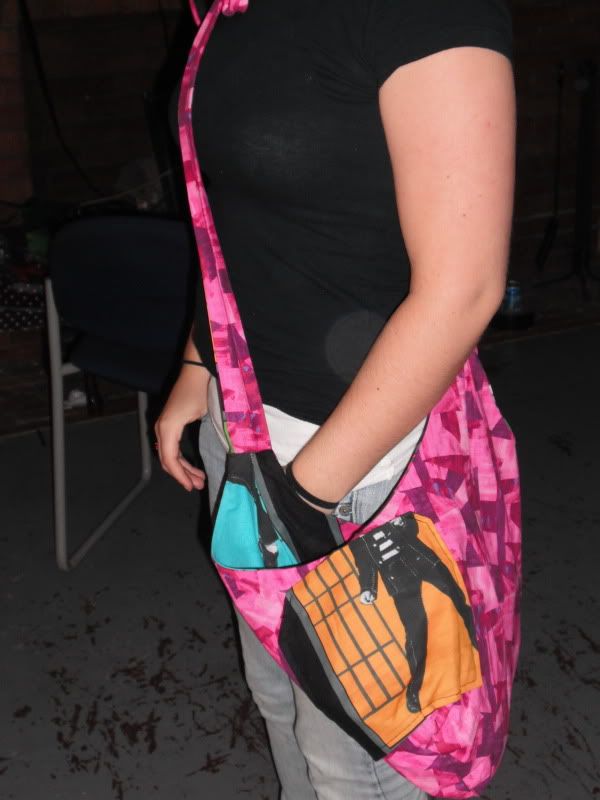 The Straps:
Credits go to Caitlin, my lovely model. She's my brother's friend's girlfriend and did this randomly for me. I gave her lots of thanks because models aren't easy to come by and because she agreed without knowing what I was making her wear.