I needed something to pass the time, and what better than to sew? Everyone's favorite pastime. Bahaha, and mysteriously deposited in my sewing box were some old "Hello! My name is: [blank]" stickers.
I decided to sew them together and an hour later, voila! Hello Pouch!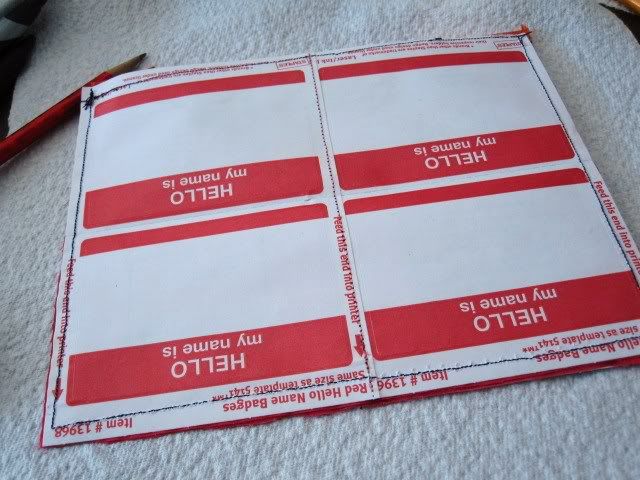 I'm aware that the zipper is upside down, hah.
Yay! My new pencil pouch for school.
Drying glaze for a shiny look.
So what do you guys think?