Hello
The other day I made this necklace using handles from old gift bags, an old headband (the jeweled part), some embroidery thread and a button. I was inspired by the wrap bracelets on Honestly WTF.
http://honestlywtf.com/
(Love that site!)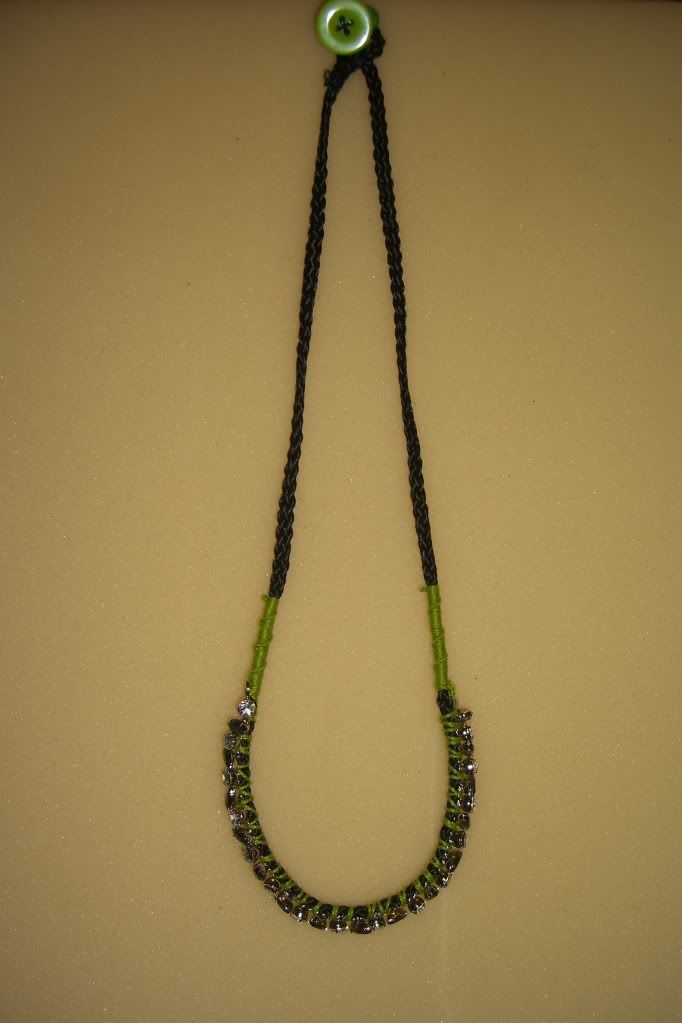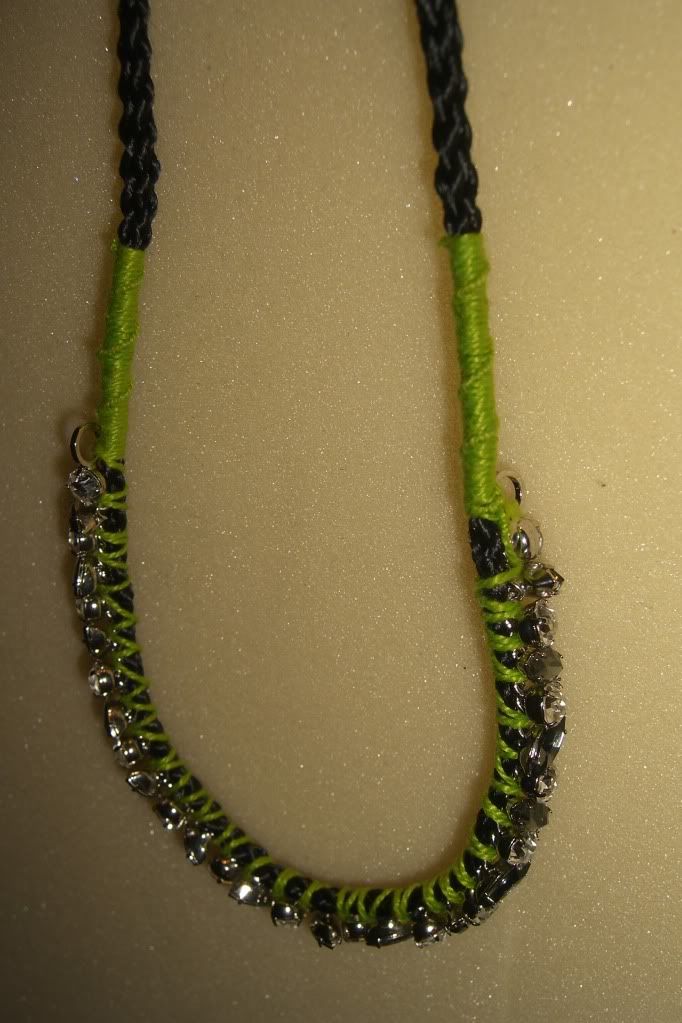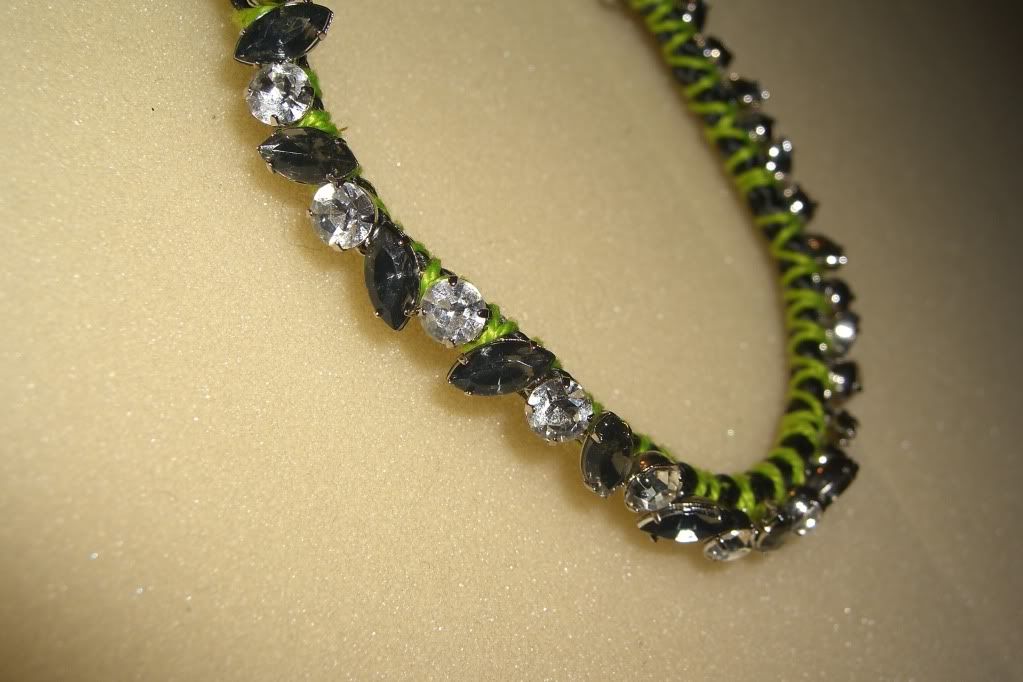 and I made a few bracelets while I was at it.