My mom loves rainbows and butterflies. I made this for her for Christmas, it is a lap quilt and she loved it. I also made a matching rice pack out of the extra fabric. I'm not sure if this is technically a quilt, b/c I tied the layers together with yarn like my grandma did when she made blankets.
This picture is true to color.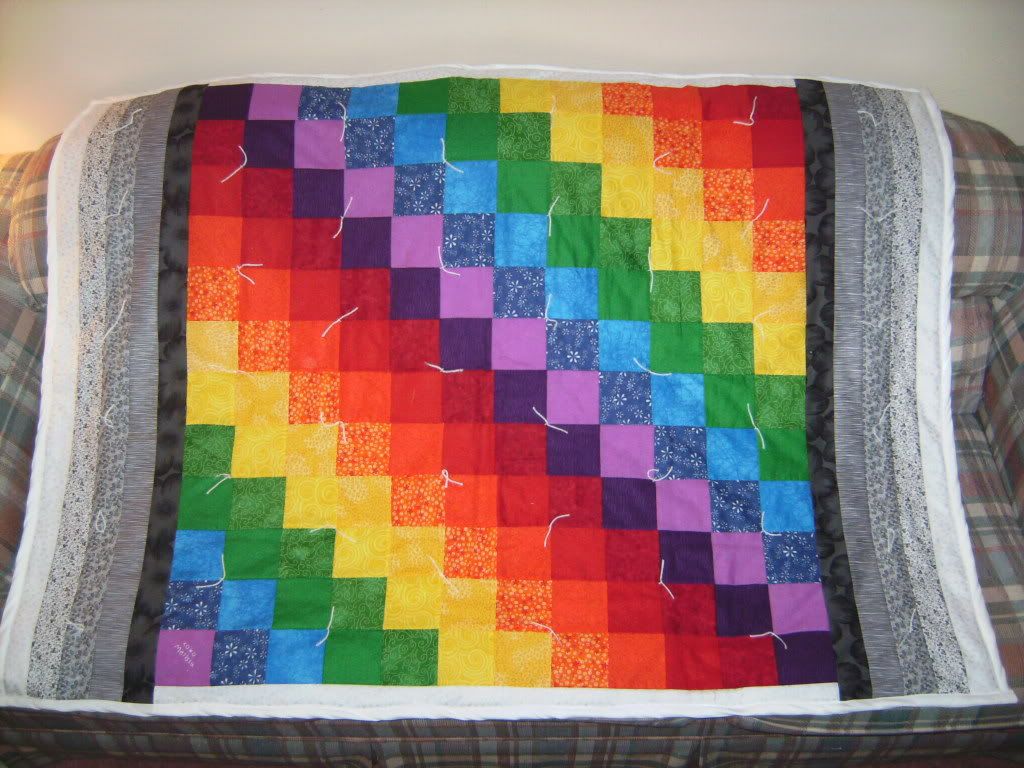 I embroidered this in the bottom corner.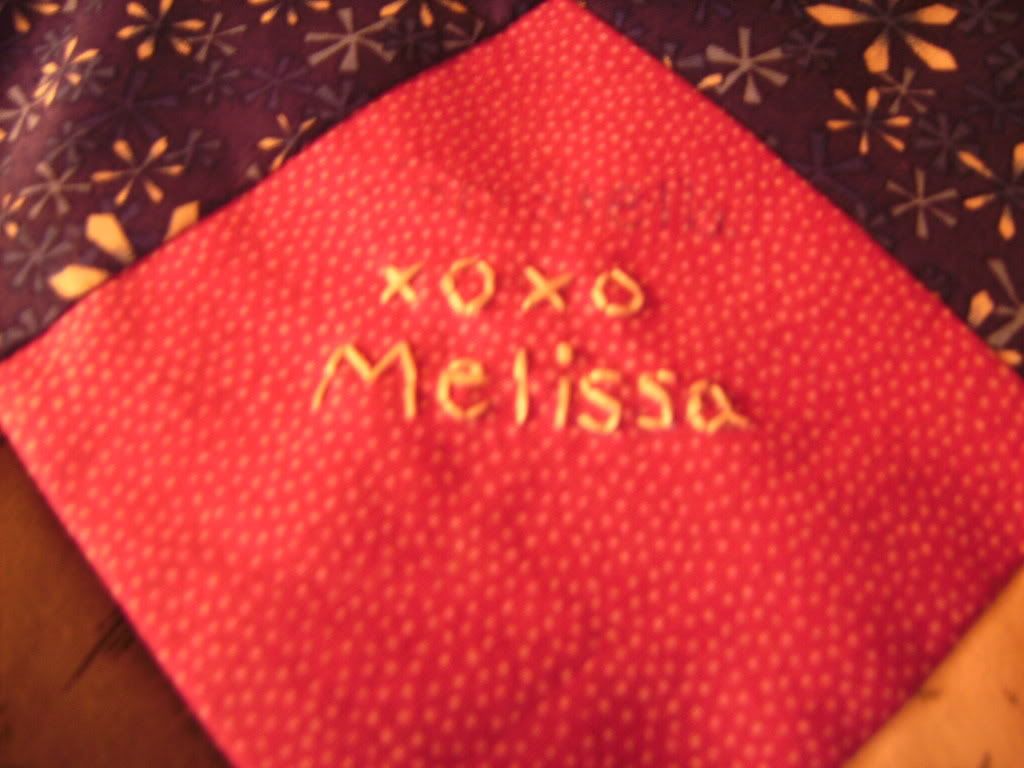 This shows detail for the white strip of fabric on the ends, I love the little sparkle flowers.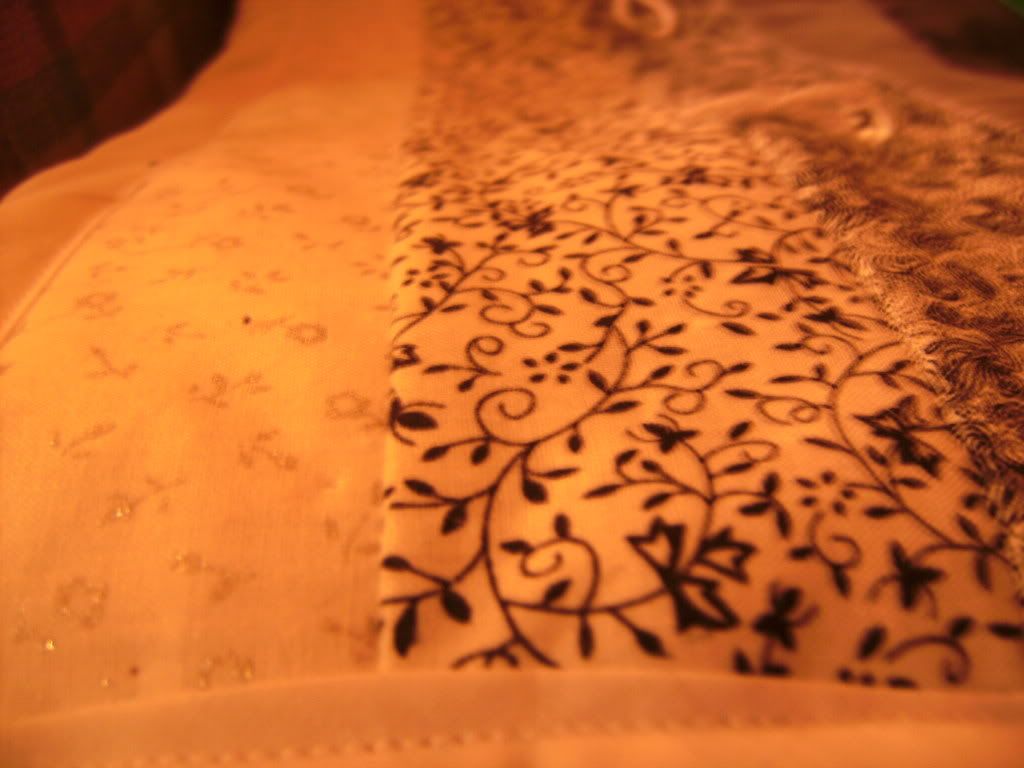 The fabric I used for the backing.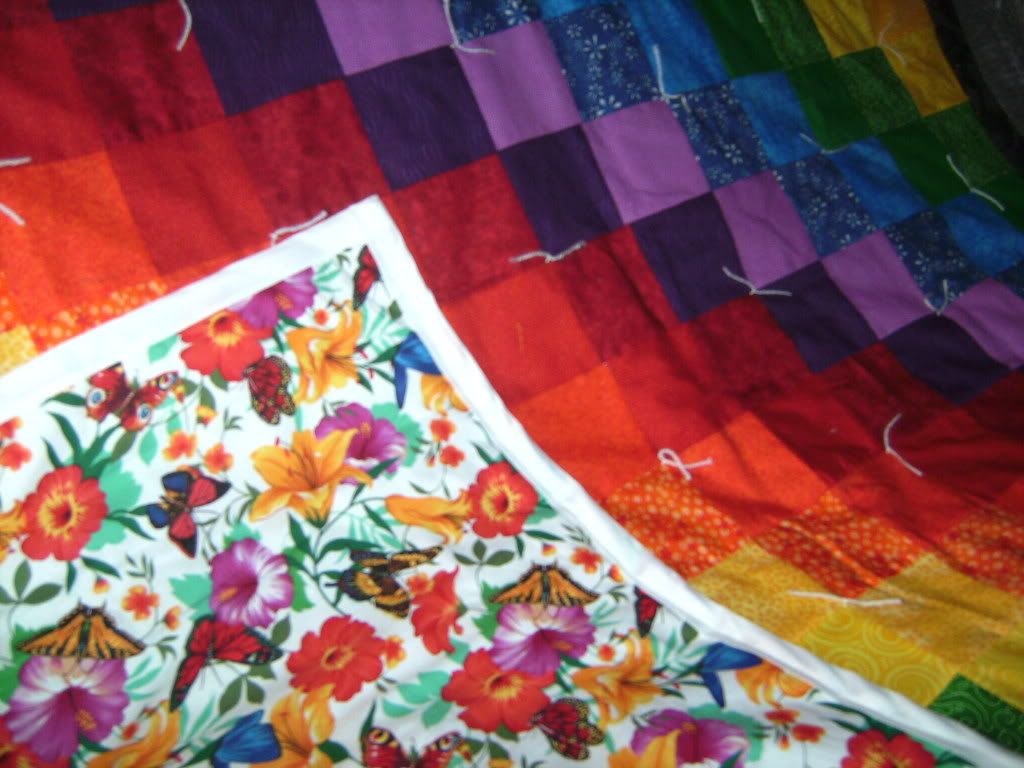 Thanks for looking!