I have FINALLY put the pictures of my dolls I made in Feb/Mar onto my computer.
A group shot: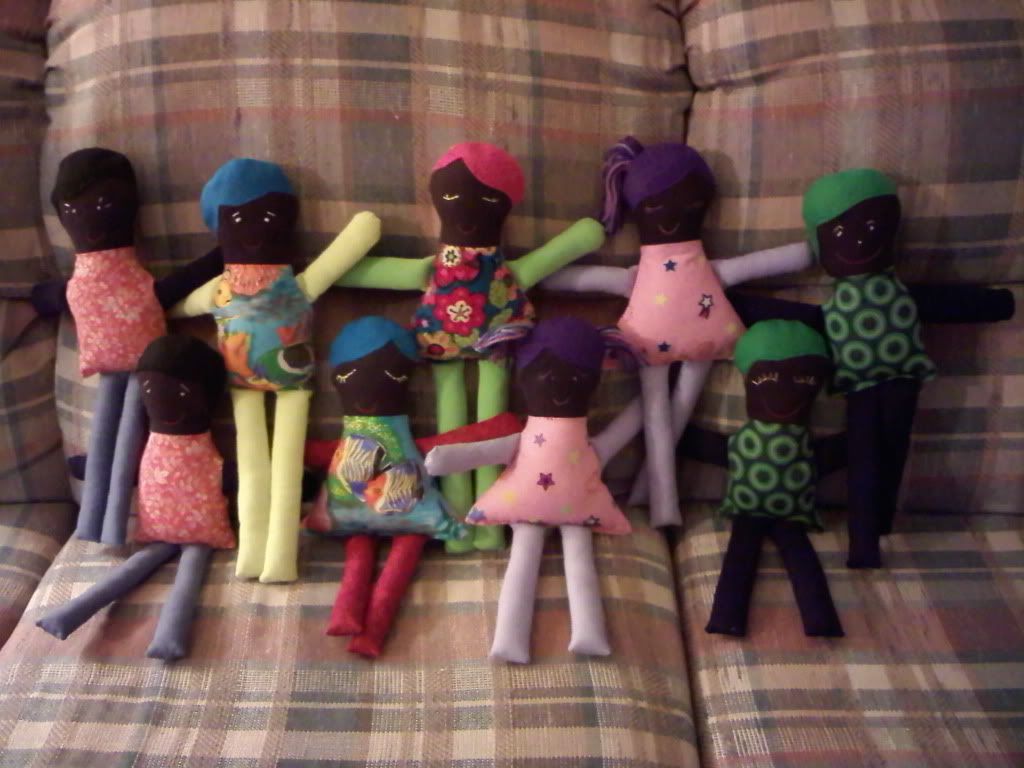 And here are some close ups:
The first two dolls I made: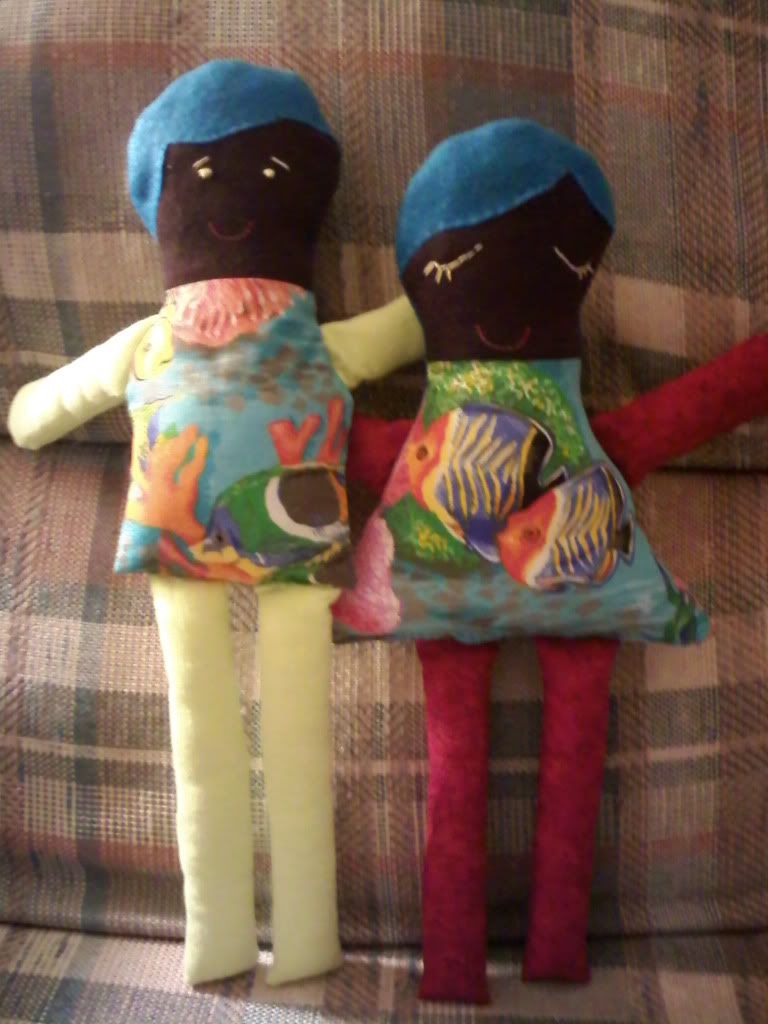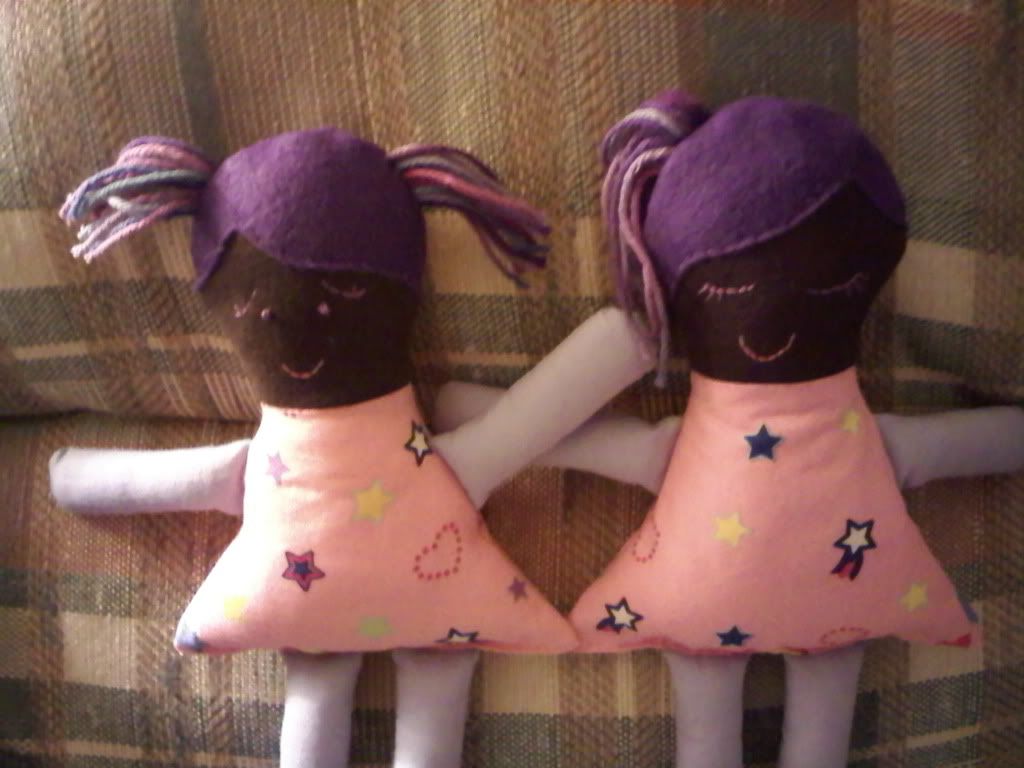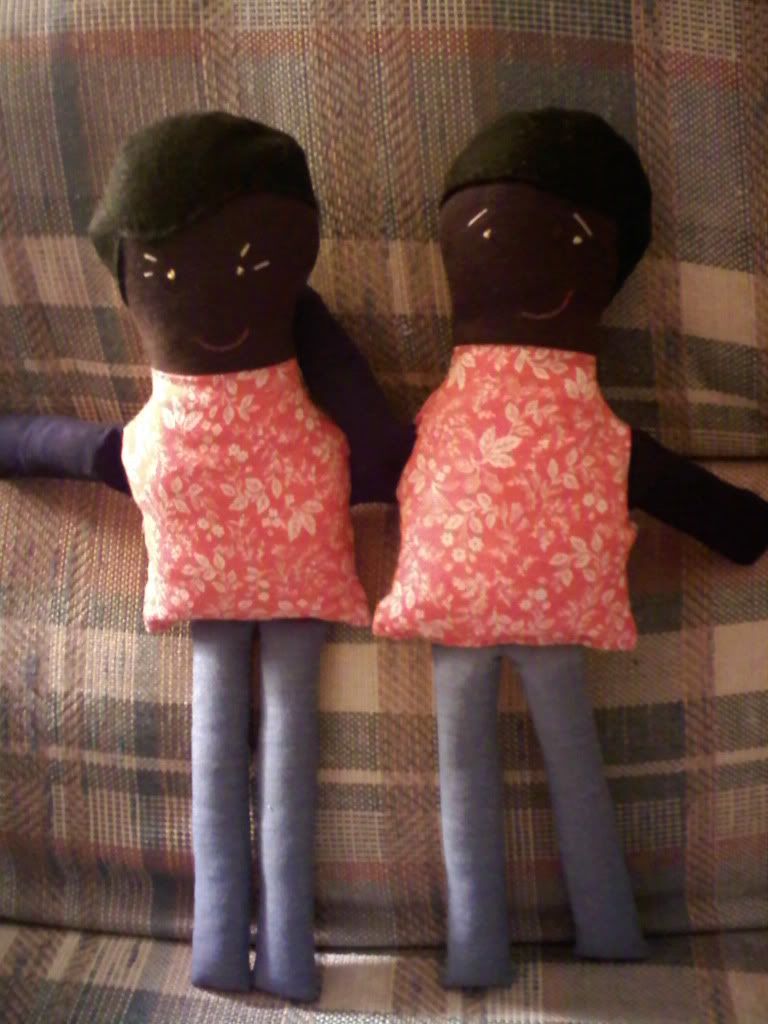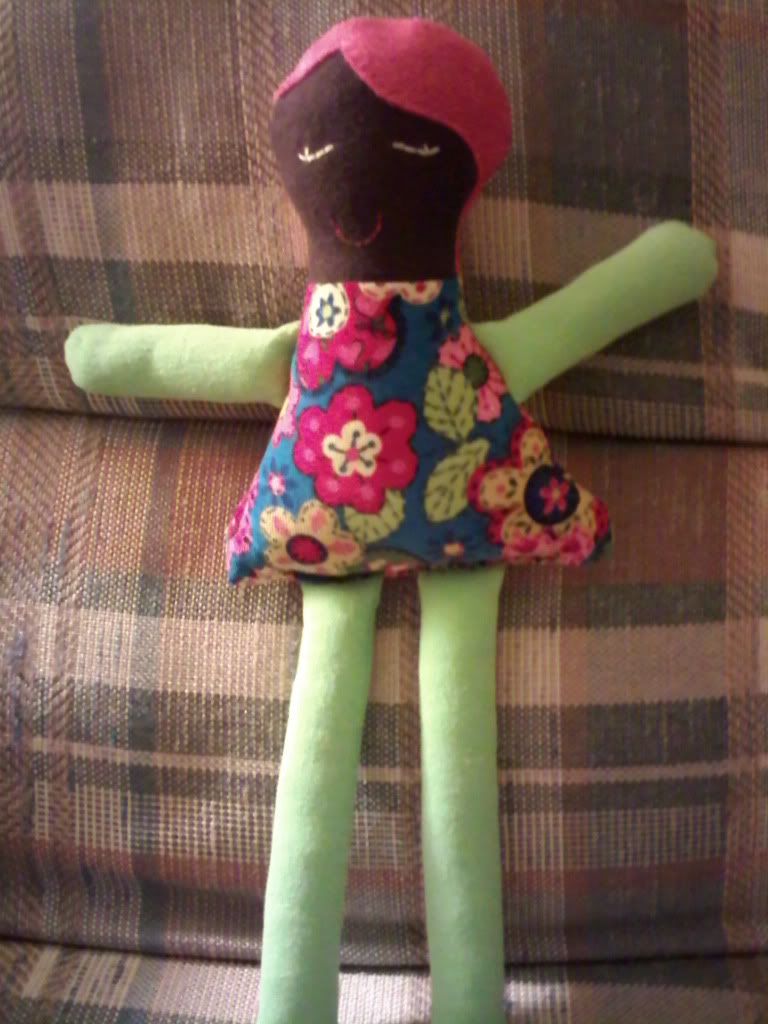 These two my mom made, she named them "The Turtle Twins":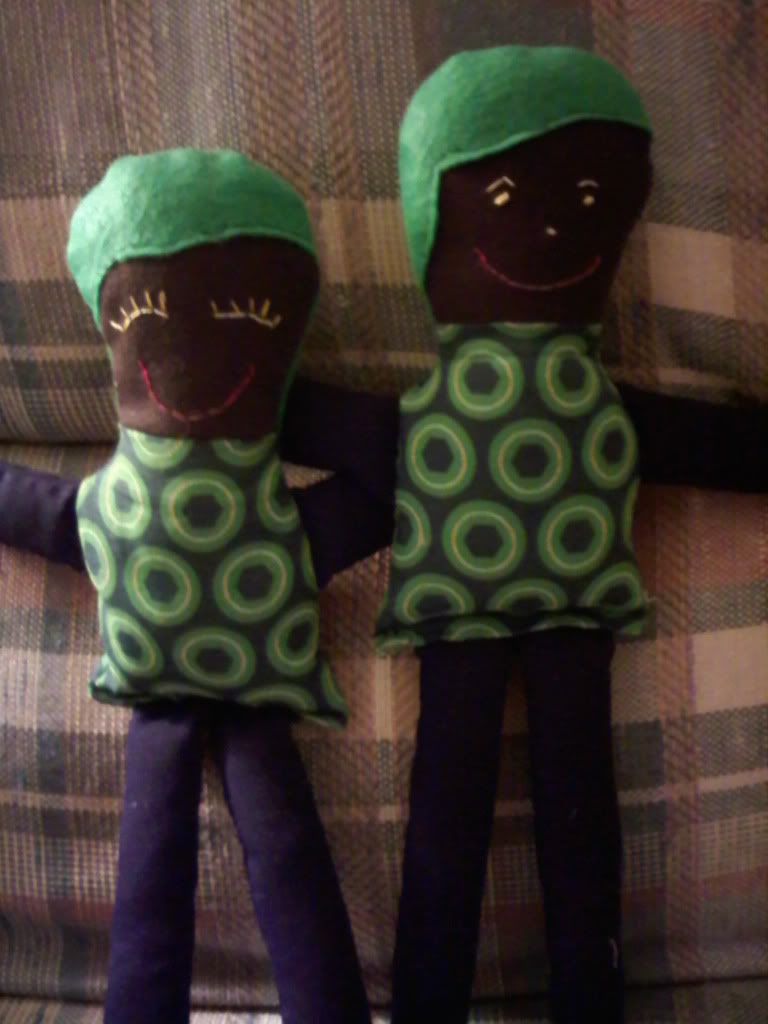 I had so much fun making these, and I'm so excited that there is another donation going on now (I've been checking the blog every few days in anticipation). And we have until November to make these little guys/gals. I can't wait to see how many dollies are made with this drive.