So, it's not my sewing machine. It's a friend's. I've been taking good care of it for the better part of a year now though.
It lives happily in my living room the majority of the time.
I'm not a sewing genius like you guys. I just stick some fabric under the foot and hope for a straight line, but lately I've been making these "draft dodgers" (no idea what else they're called) that you put in the door to block cool air from coming in.
Here's one I made and stuffed with some kitty litter that I kept in the backseat of my car for 2 months. Yeah, I'm
that
lazy. People keep asking me if I got a cat.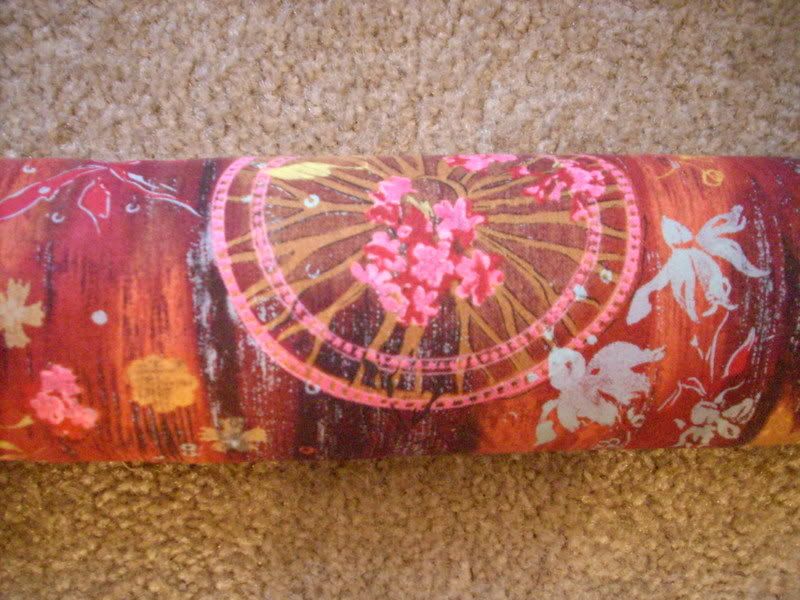 I made about half a dozen others with various material, some home decor fabric, but I stuffed all of those with my recycled plastic grocery bags but the kitty litter is much heavier and nicer than bags (less noisy, too... and less bulky!).
Do you guys have suggestions on what else I could place in there? I think I'm going to make these for a craft fair b/c they're fast and cheap to make and practical, so I think they'll sell. I can't use sand b/c I can't buy that here. Kitty litter tends to "dust" everywhere, even when I double up on the fabric.
Okay...comment away! Thanks for being amazed