I HAVEN'T POSTED IN SO FRIGGIN LONG!!!!!!!!!11111111111
tis good to be back. anywho, i recently had a stroke of brilliance whilst wishing i had money to buy the stuff i've been wanting for a long time. one of them were pinchers for my 4g ears. i made plugs of some sort out of wax! i think they look pretty darn niffy and alot cheaper then buying them.
please don't hate about my shitty webcam pictures, my digi cam hates me.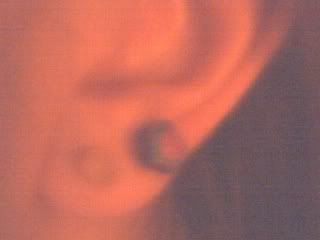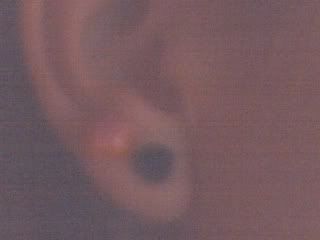 enjoy!
p.s. if you guys want, i can make a tutorial.
p.s.s. my boy thinks hes hip
.