I made this purse for my friend Sara, who introduced me to the awesomeness that is Queen.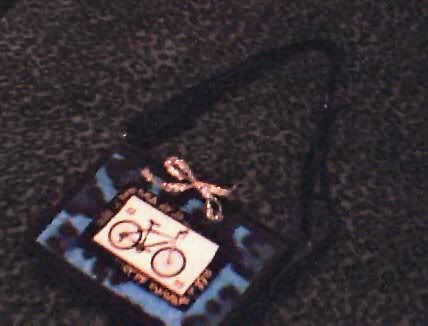 You can't really see due to my crappy camera, but the text on the border around the pictures says, "all i wanna do is..." in gold paint marker. Like, "All I wanna do is bicycle"... if you know the song.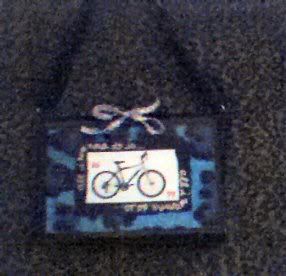 It's made on a frozen French-bread-pizza box. The blue leopard print is an old book cover, trimmed with black duct tape. The closure is a tie closure, which isn't really convenient, but I couldn't find a good way to use velcro. The ribbon is silver and gold shinyness.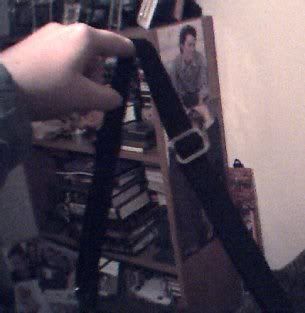 Again, you can't tell from the pictures, but I am so proud of this strap because it's made of old suspenders, and is thus adjustable to any length with the sliders. And, it also looks darn spiffy.