So yesterday morning, I wanted to wear this really cool t shirt I've had for a while, but it was HUGE. I didn't want to look like a bag lady, so I decided to go in search of some way to revamp the old thing. I don't have a before photo, but I think the after is pretty cute.
(I have to post a link here since I am new.)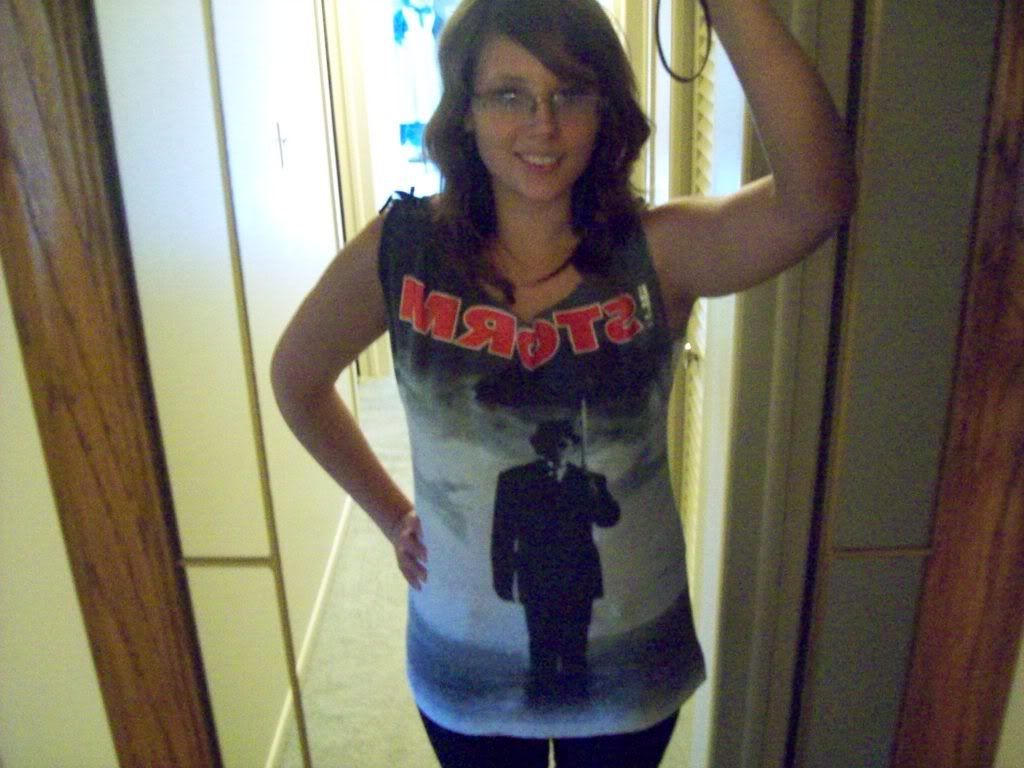 It was really simple to do. I started by cutting off the neck, and making a simple boatneck. Then I cut off the sleeves and cut down both sides of the shirt. After that I cut the seams off where the sleeves met on top, gathered the fabric and sewed them together. Then I sewed on the little bows. Next, I sewed the shirt back together but made it more fitted than it had been, and voila! A sweet revamped tee.
Please take the time to look, and comment. I appreciate it.