I somehow forgot to post these at Halloween so here they are a bit late...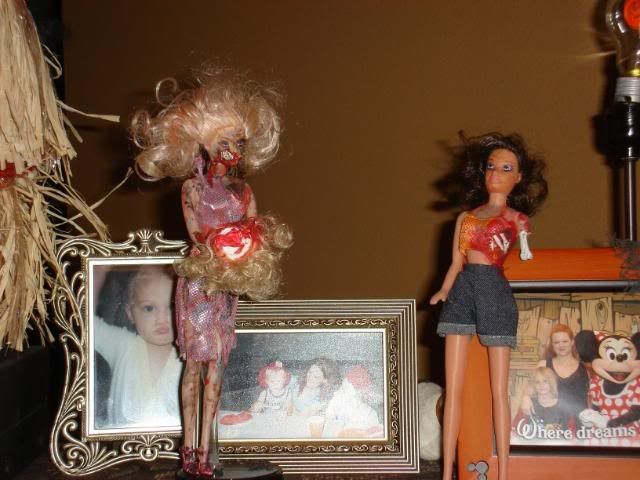 (Ended up displayed by family photos- which many people thought made them funnier)
I used dollar store Barbie knock offs and polymer clay for the exposed bones and brains. I saw this idea on another site back in October but made some changes.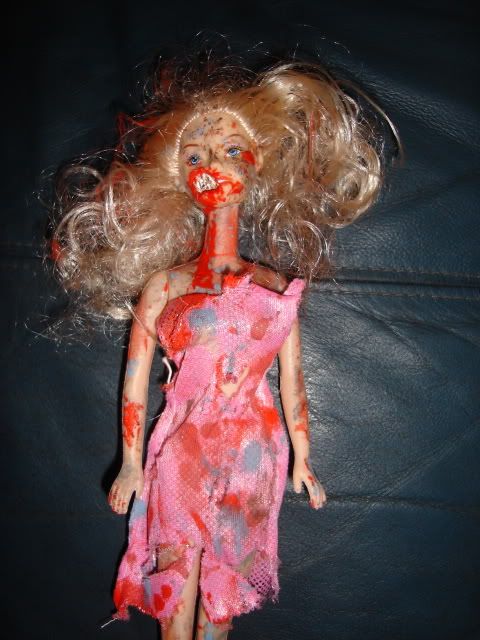 I added the victim's head later using one of the dolls that I didn't think turned out as well so I just hot glued the head on to the hands.
Very easy to make BUT even low temp glue gun will melt the cheapo Barbies skin and hair so be careful-I burnt my fingers several times making them!