This is a skirt that I made. I used a pattern that I had for the waistband, and made the bottom of the skirt on my own. It's too bad it turned out a little small on me. I'm just glad it turned out so cute! I had gotten the fabric out of the remnants box at Joann's and for a second I thought I wasn't going to have enough, but it all worked out.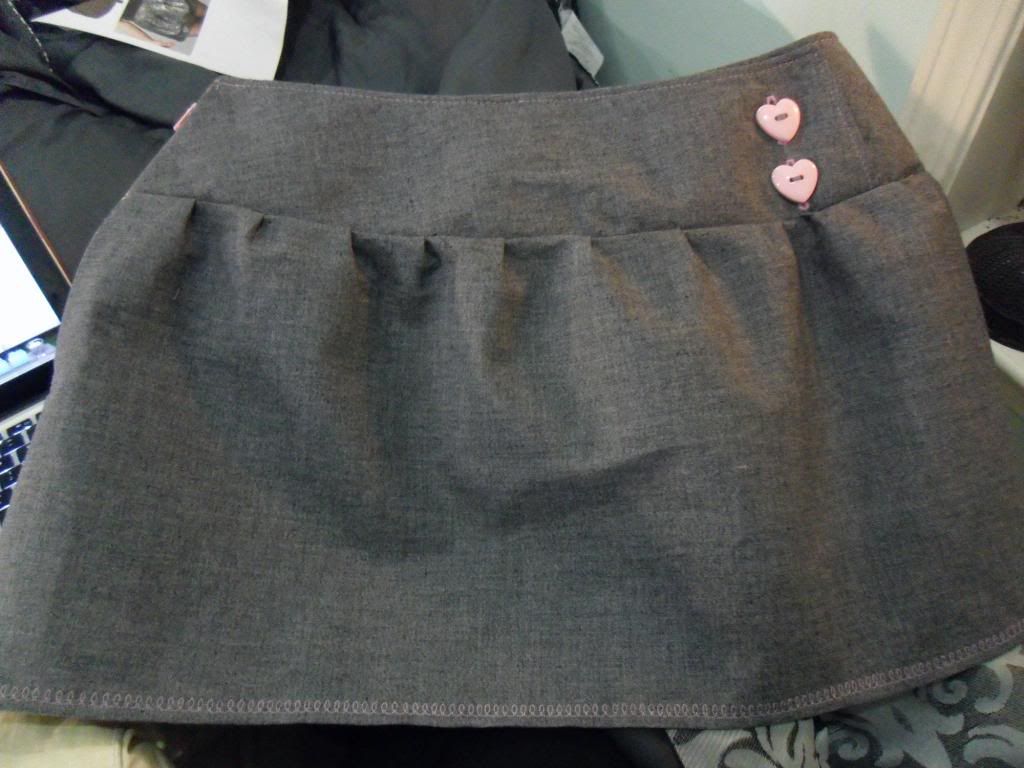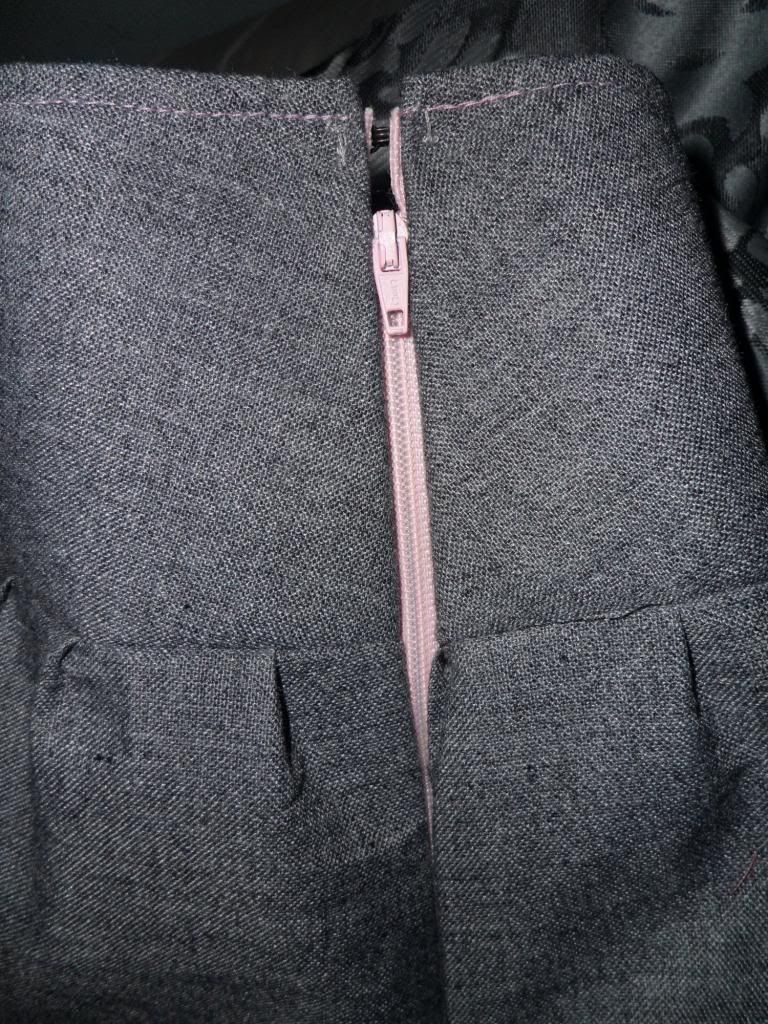 The zipper and clasp.
My first time trying this sort of hem. I really like how it turned out.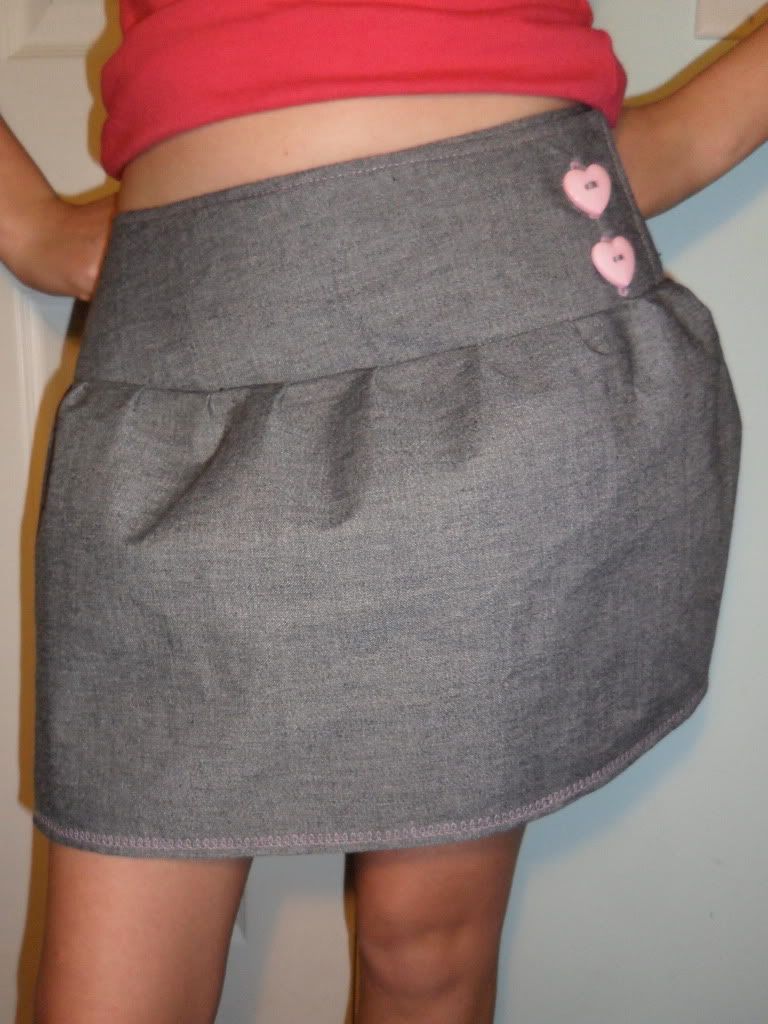 Special thanks to my little sis for modeling for me! <3
Thanks for looking!! C&C welcome!!