I started this picture in highschool art class, but decided i didn't like it. (it was red with a collage of other people/items from the 60's) so i kept the flowers, peace signs, and Bob, painted the rest black, and added the quotes. I had submitted it in an art show, and won second place on it!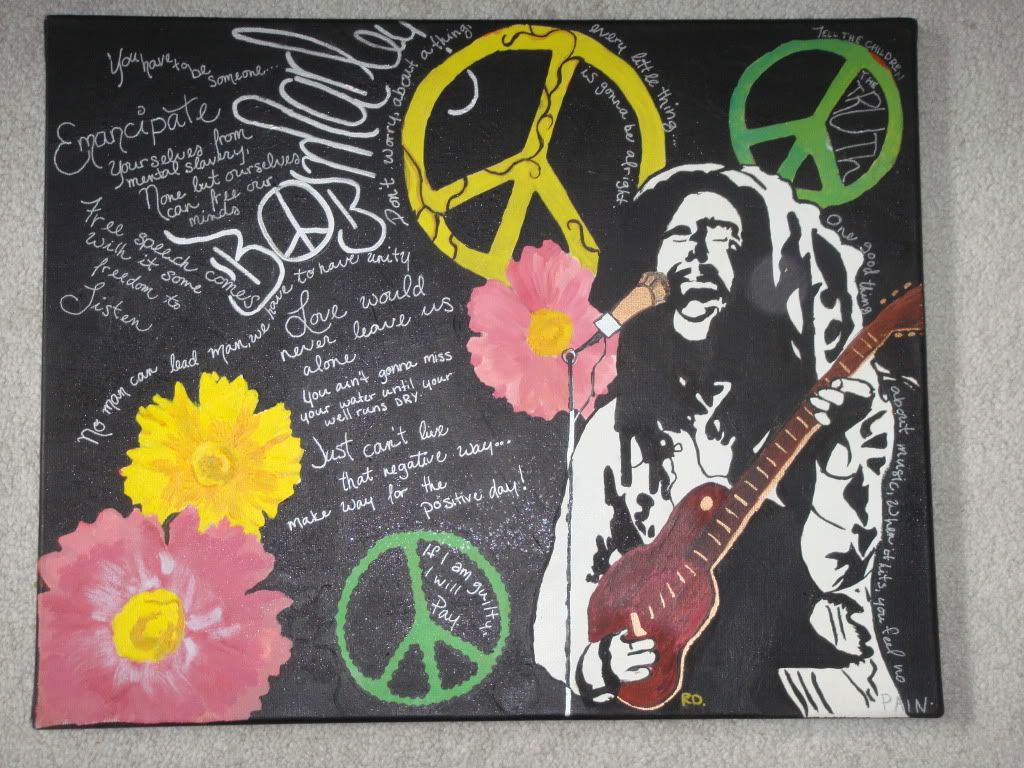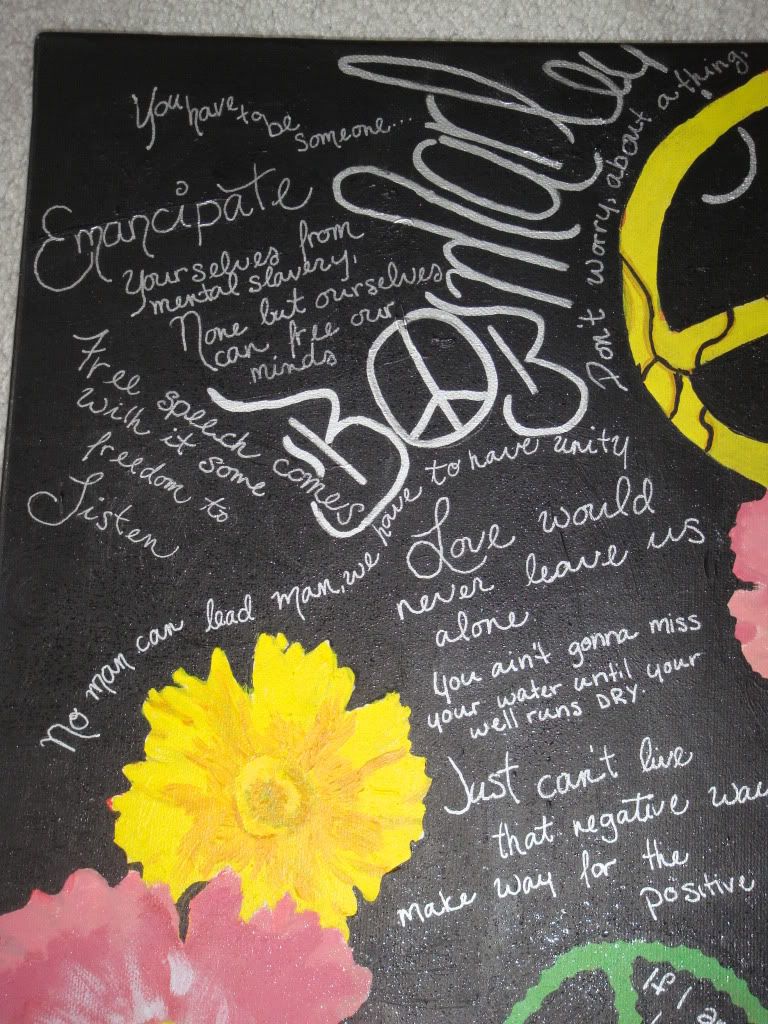 you can see the quotes i used..
and a close-up of Bob.
Thanks for looking!!