I really wanted a sheer SPF chapstick/lipstick in a range of colors. I even get freckles on my lips, so SPF was important to me. I came up with this recon to get exactly what I wanted. I was thinking I'm not the only one...
I put water in a deep saucepan and put custard cups in, heated them to just under boiling. I used chapstick brand SPF30 and 50, four sticks. I mean it when I say SPF!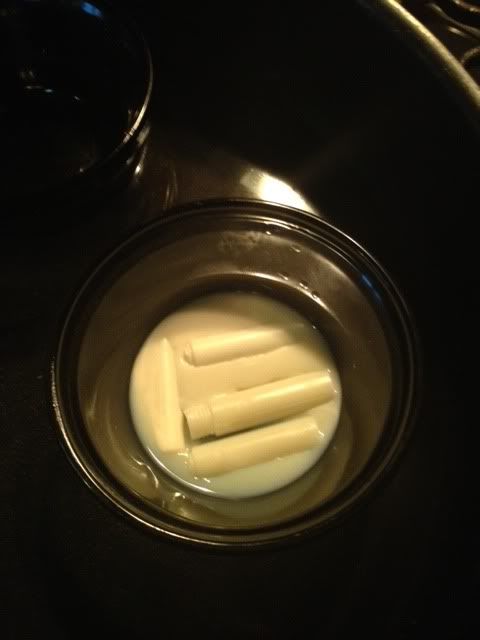 I melt them together with one stick of a dark lipstick - loreal's raisin rage here. for medium colors I use 2-3 sticks of chapstick and light colors a 1:1 ratio.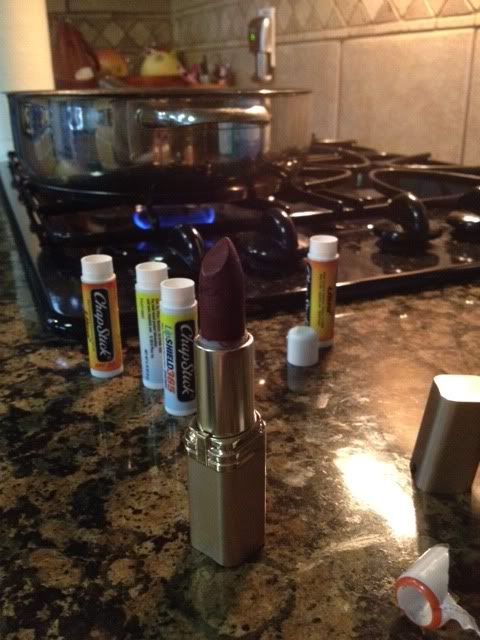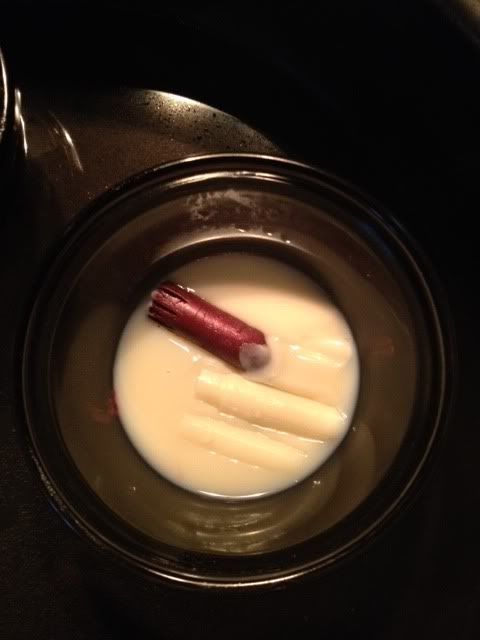 I then put in a 1/4 teaspoon of coconut oil for shine and feel. I have also tried olive oil or shea butter or whatever-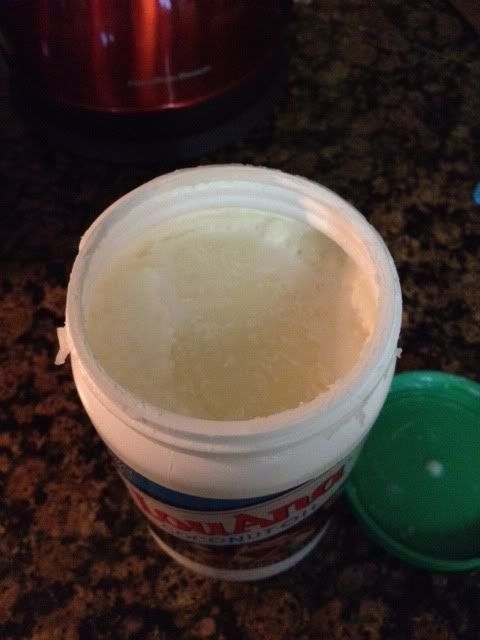 mix em up-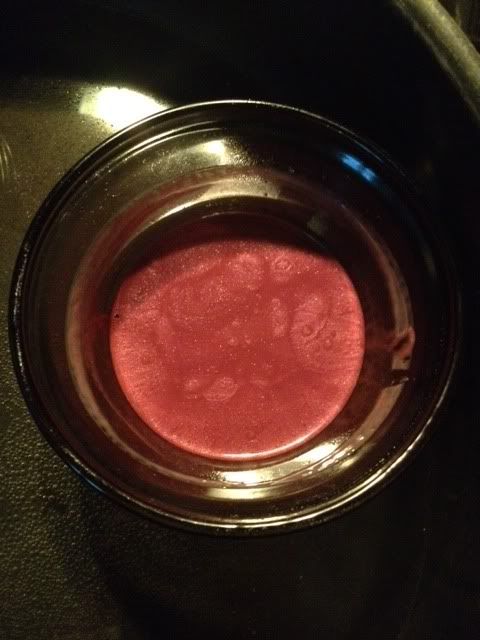 I have access to lab disposable pipettes, you can get them on-line from make your own chapstick/lipstick suppliers I think. I use them to transfer the mix to the now empty chapstick containers.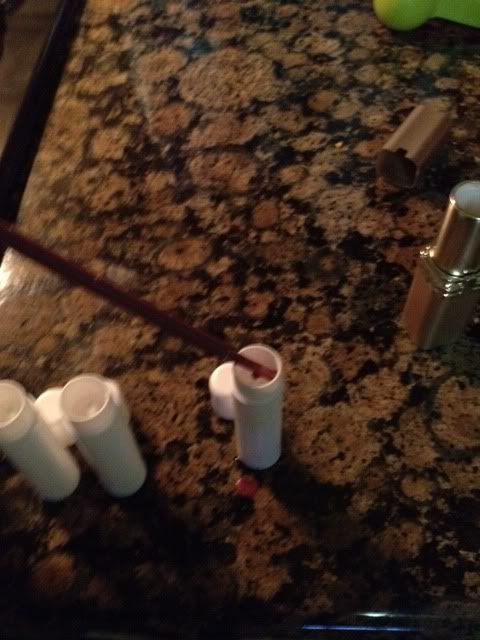 and waa-laaa! a sheer SPF lipstick suitable for preventing freckles in the deep south- and I can have whatever color I want. my sister is getting some for Xmas, shhhh.