More progress on the Hexaghan!
I think I have 44 hex's now, and still another 20 or so to join. I'm still working it in stages - making 30 hex's, edging them, then joining them, repeat. I'll be done just in time for steamy, humid July!
There are some problems - some buckling's happening. Not all on the hexs come out the same size because of all the different weight yarns I'm using. I'm hoping when they are all together with a good edging, they'll flatten out. And a solid blocking. (Maybe I should block each hex as I go? Ug. Another step!)
Here's the blanket...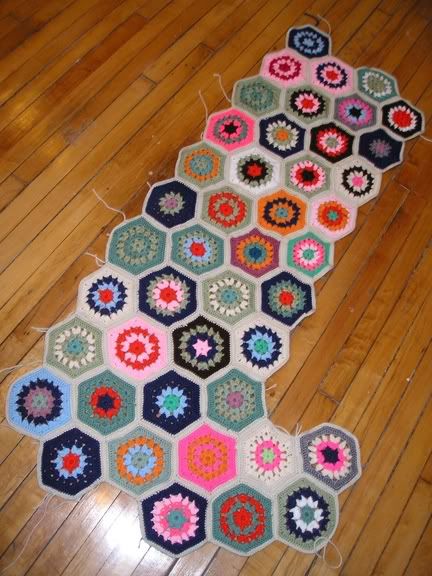 And again...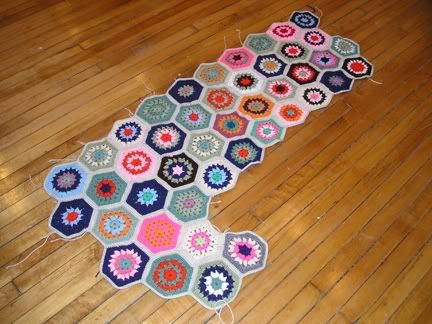 Close ups of some of my favorites...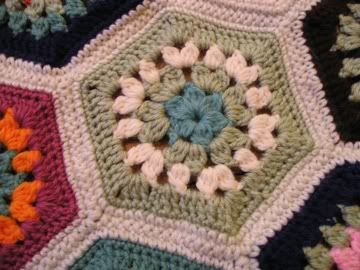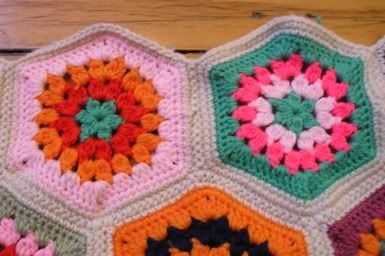 Yay! Onward!