I am spoiled! I told Luna that my favorite books were the Anita Blake books and she did AWESOME!
First I got some bookmarks
Then I got a bib for Toby! I am 8.5 months pregnant so he will be wearing it soon. He is going to be styling! This bib is so soft!!!
Last but not least...Jean-Claude!!! I LOVE HIM!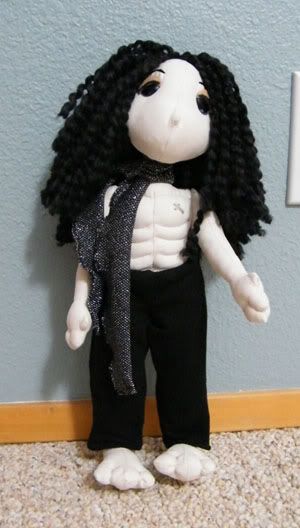 He even has abs and his cross shaped scar on his chest! His eyes are also midnight blue. Thank you Luna! *Hugs*