Oh my goodness!!! I... I'm just so... Aaah, I can't even talk I'm so happy!
Behold the wonder that is starryeyeddiy's package!
First, the customary group shot: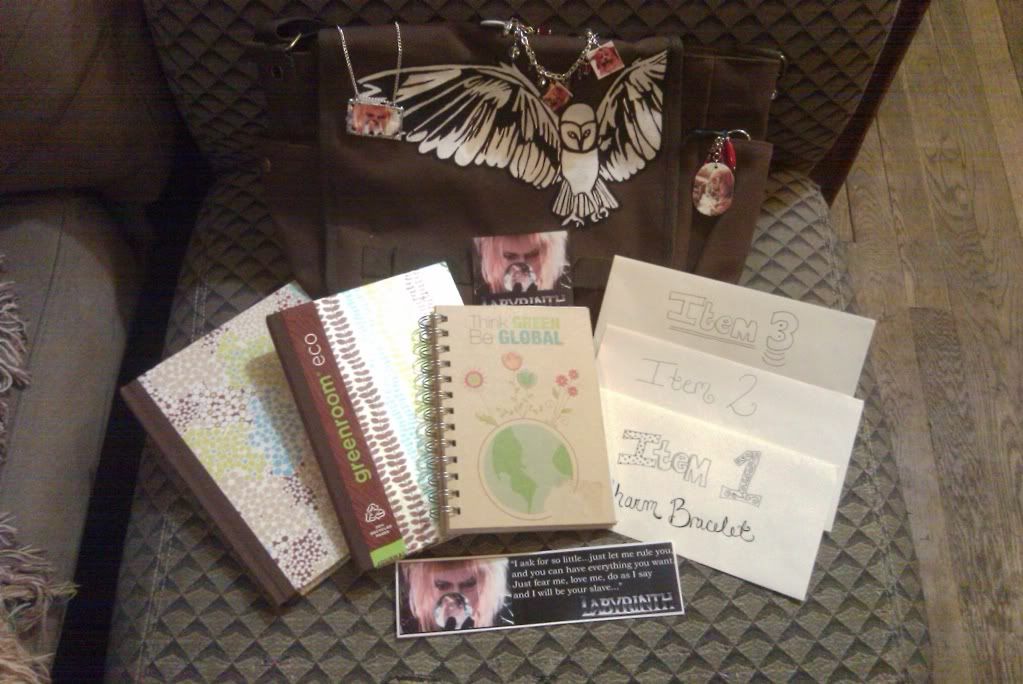 The SWEETEST charm bracelet ever!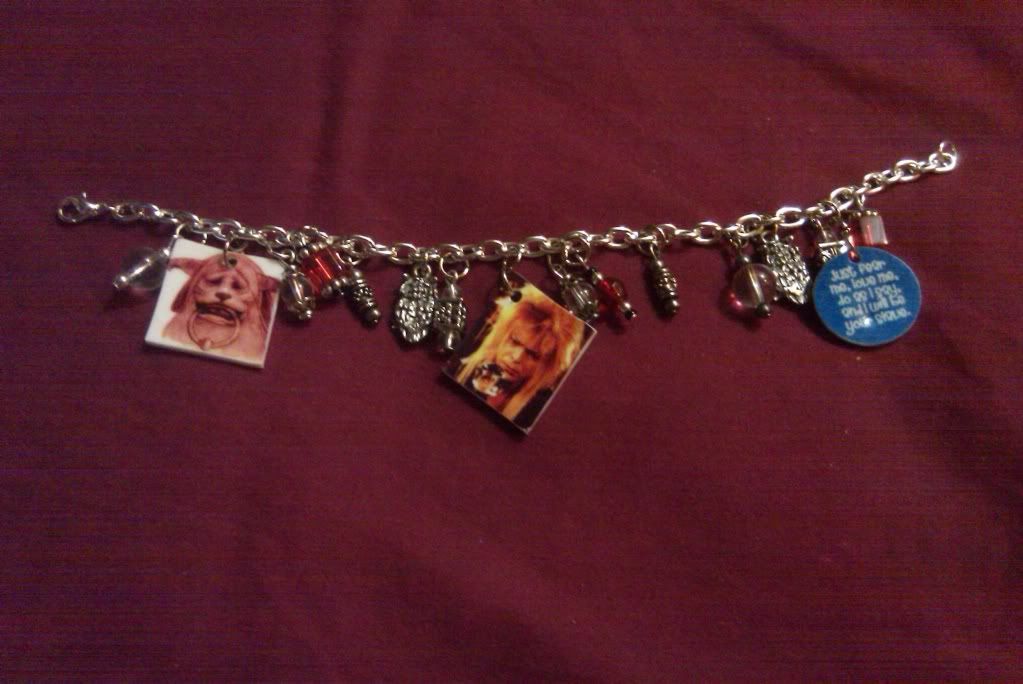 My favorite charm, with my favorite quote
Jareth necklace with silver leafing on the edge... How dreamy is this necklace, I mean, REALLY?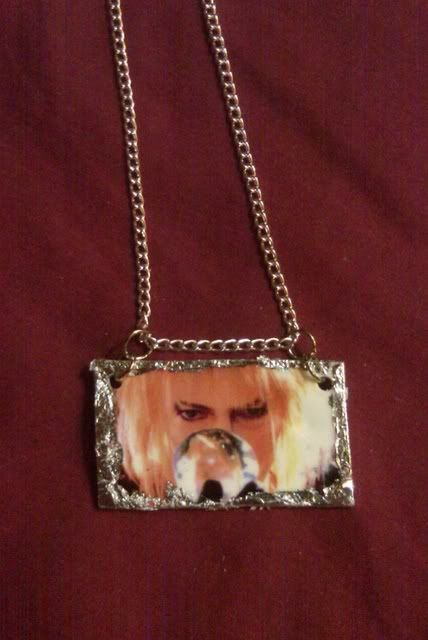 Sarah and Bluto keychain, attached to my car keys as soon as I finished taking these pictures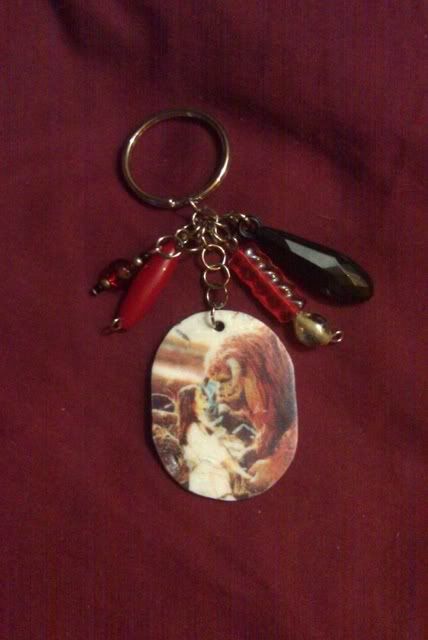 Cool homemade stickers, I doubt I'll be using them any time soon--they're just too cool!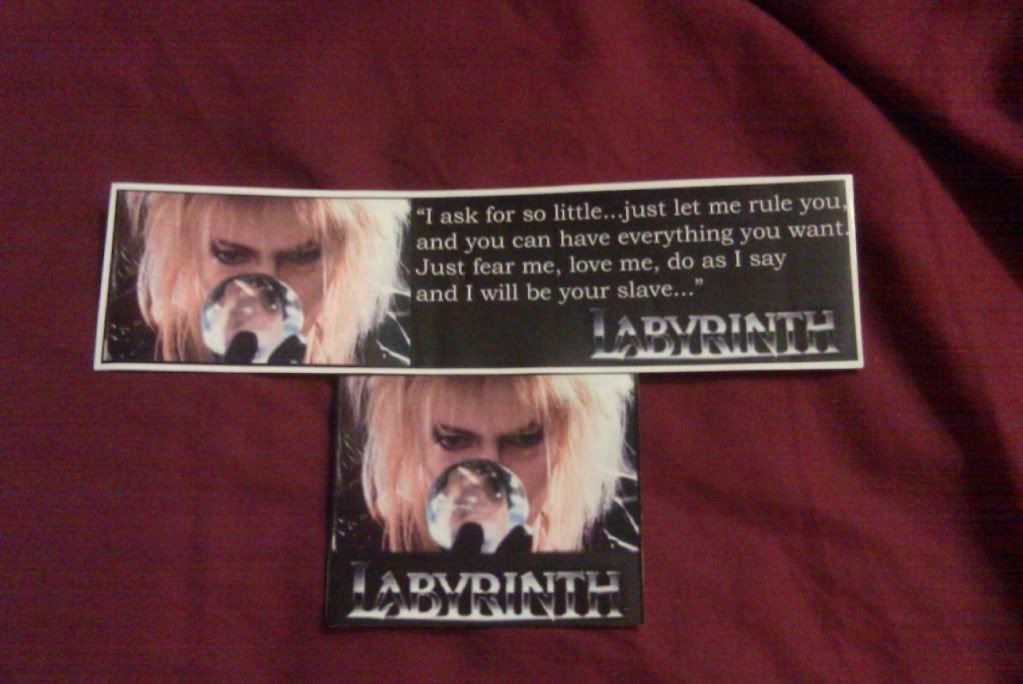 Pretty journals in my favorite colors--AND they're eco friendly so I can feel good using them!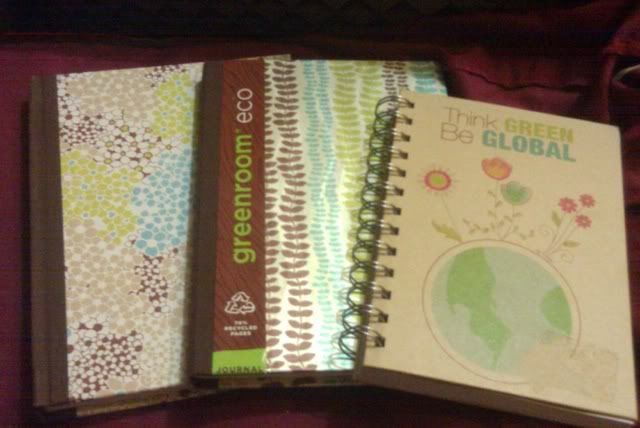 And probably my favorite of the bunch--though it was hard to pick a favorite-- a hand painted messenger bag!!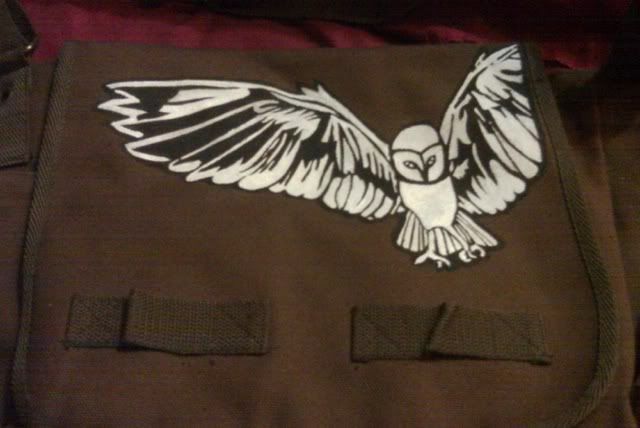 I am so in love with my package! Starryeyeddiy is an awesome partner and made this swap great--Thanks again!