My craft room, out of a closet!
We just bought our first house, this large closet is in the laudry room, I took the doors off, added a curtain (which the cat likes to play with)
My grandpa made the desk for me out of pieces of a closet organizer.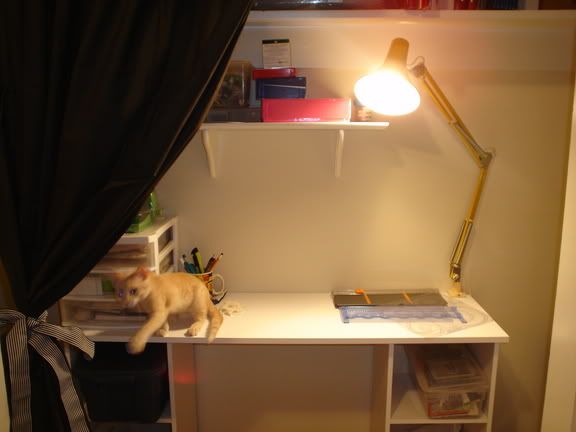 It is very spacious, I have room to store everything.
I may in the future try to put a bigger desk top in there so that I can keep the sewing machine out.