I received my wonderful shirts from Itchyfingers! You did such an AWESOME job with them! Logan was literally estatic to have new shirts to admire. He loves getting new things- I don't know what I'm going to do with him when he gets older lol!
I took these pictures before I realized that the rest are locked away in his room while he's sleeping, so y'all will get to see more pics again tomorrow!
Again, thank you Itchyfingers- you did a fabulous job! And please excuse the silly faces...the boy can't take a photo without closing his eyes, hehehe.
This is my favorite, if I could choose one!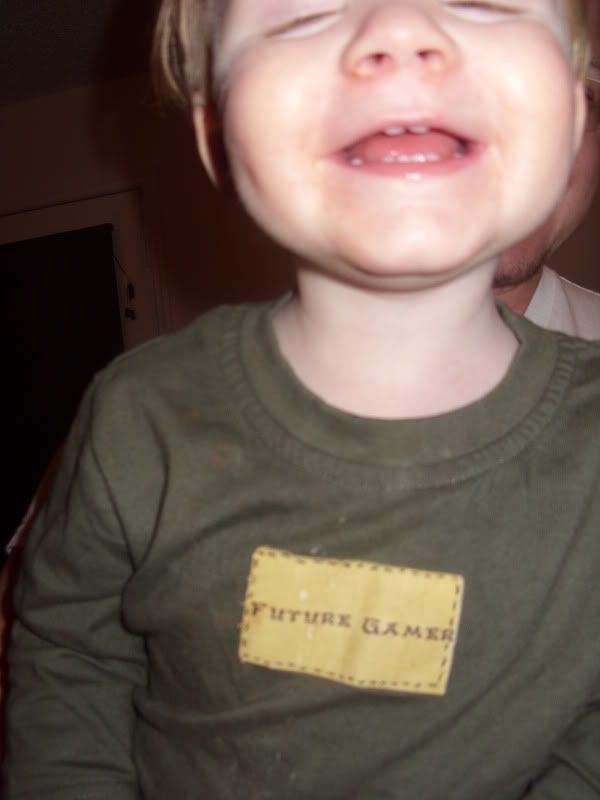 My boyfriend's favorite!
Again, I'll post the other three tomorrow once the little man wakes up!