A friend asked me to make a hat for her sister and a matching baby hat for her sister's baby-to-be. She wanted them to look like orange tabbies. I didn't get a pic of the baby hat... will post that eventually. For now, here is a picture of me modeling the mama hat. The baby hat is identical (well, smaller, but same stitch and border) with the addition of earflaps and ties that look like cat tails. Both are my own design (ie, improved)... but there are tons of cat hats out there in knit and crochet if you are looking for a good pattern.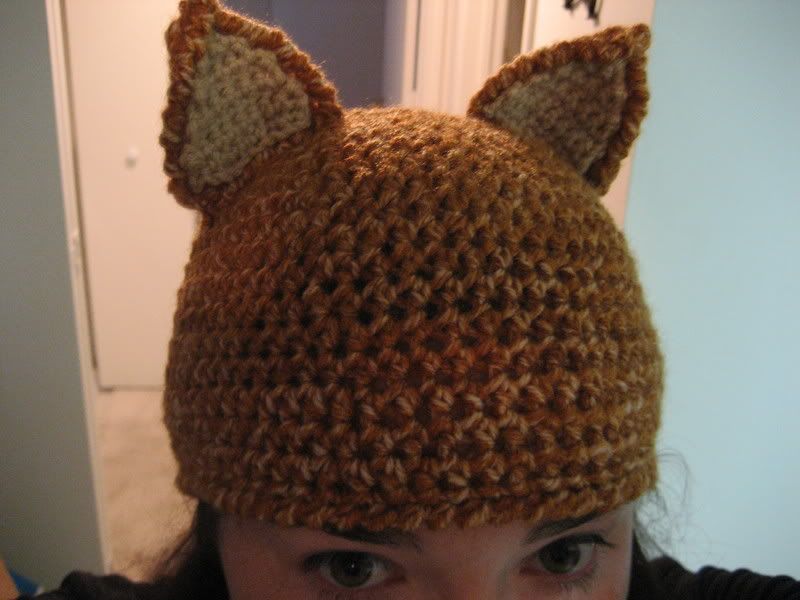 The second item is a daisy scarf I made for a friend of mine that loves to wear warm oranges and yellows. I used a daisy square pattern found here:
http://www.geocities.com/granniegroup/Delightful_Daisy.html?1002301595350
and just stitched them together and added a border. I changed the daisy square pattern a little bit-- but that's mostly because I hate following directions.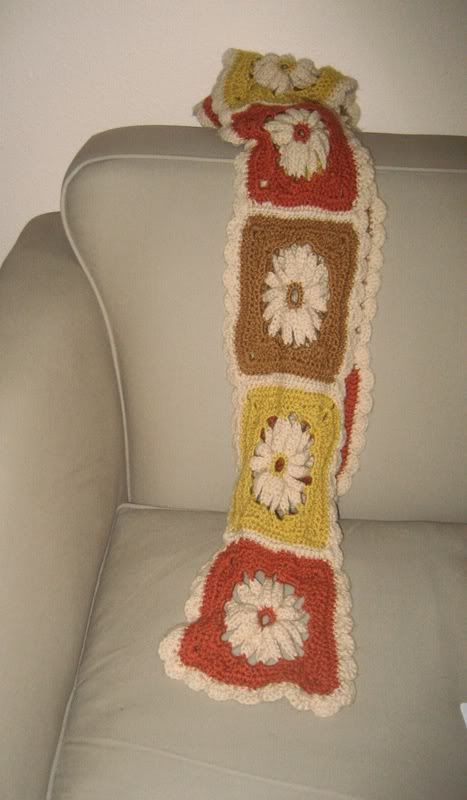 More info is on my blog...
http://oneflewoverthecrochethook.blogspot.com/
thanks for looking!