These bats were very simple to make. I found an outline of a bat online, traced different sizes of said bat onto posterboard, and cut them out. To affix them to the wall I just used masking tape. I folded them to make their wings flap a little
Going across the door to my room at the shop:
Extreme closeup of a bat friend: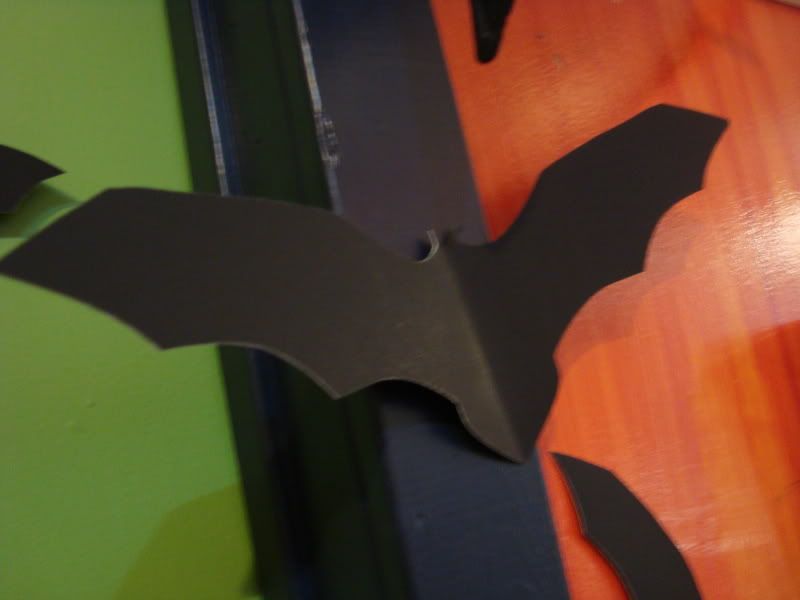 They're in my hair! They're in my hair! Get them out!!!