Not going to be a cheapskate this year; so this is my progress on project x-MASS blankets:
Front and back, my cat Maya is underneath
Spontaneous top pattern from 4 random fabrics I had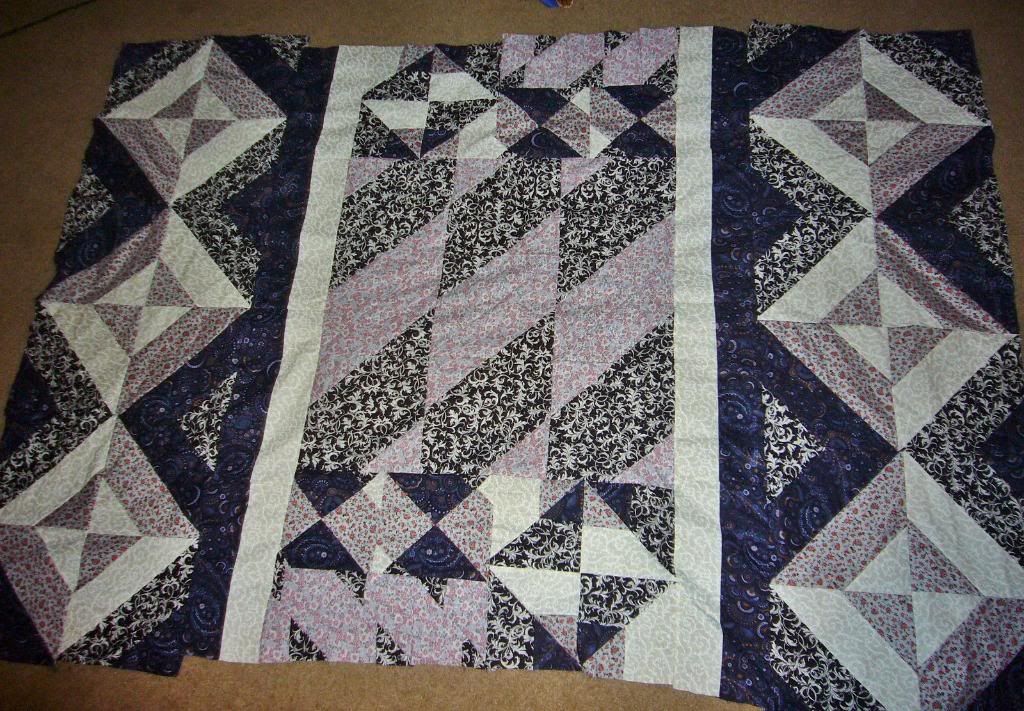 Baby blanket for my Chiropractor's new son or daughter, she is finding out when she has it I guess.. So I went ahead and planned colors accordingly, for an Autumn Birth, either way.
Strange scrap blanket
That's mostly what I have completed so far! I plan on having 11 finished by christmas eve..
Any comments or critiques are highly welcomed... I started hand-sewing in June, and in August started using a (early 90's) White sewing machine. Finally in October I bought myself a lovely Brother machine and now I'm sewing like the wind