I received my parcel from Stephfro last week, so much of it has been reduced to empty wrappers
But here are some pictures at last- sorry for the delay!
Everything all together-
Ice cream Poptarts (half gone), Cinnamon Poptarts (all gone!), a bar of Reese's peanut butter chocolate (all gone!), Reese's Nutrageous, Reese's Fast Break (I just had half of this for breakfast
), Reese's Pieces (all gone!), Wonka Bottlecaps (tried), Wonka Rainbow Nerds (almost all gone!), Funyums onion rings (as yet unopened) and Mallo-Licious fizzy apple marshmallows (almost all gone!). Not pictured- the honey BBQ Fritos that I took to a work party. They were so good, everyone is trying to track down British things with the same flavour!
Stephfro has recommended that I put the ice cream Poptarts in the freezer and eat them cold- I haven't tried that yet, but they taste pretty amazing when they're toasted! The cinnamon ones didn't last long as my housemates and I had them for a lazy breakfast on Sunday- they made the kitchen smell glorious
We used to get fizzy nerds in the UK, but I can't find them any more
I'm not so keen on the Bottlecaps, as I keep getting the root beer flavour, bleuurgh! But I've found the best (only?
) way to eat Nerds is to just tip your head back and pour them straight from the packet! I'm going to be sad when they're all gone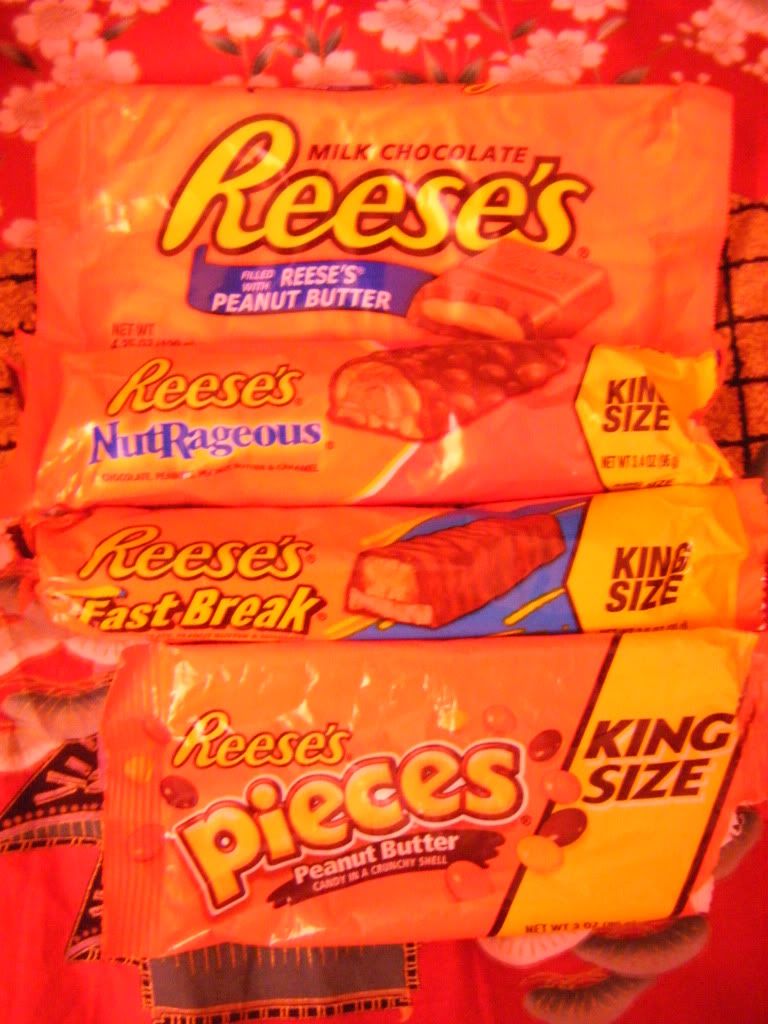 Reese's! Thanks so much Stephfro, you completely catered to my love of everything peanut butter
I'd tried Reese's Nutrageous and Pieces before, but not the Fast Break- for those in the UK, it's kind of like a Snickers bar, only there's a layer of peanut butter where the caramel and nuts should be- a much thicker layer
I sat in the garden on Monday with a book and the slab of peanut butter chocolate, it was heavenly (if heaven is somewhat melty!)
This is what the inside of the Mallo-Licious' look like! Stephfro said that her father loves them, but that she can't stand them- I'm still unsure, had better eat a few more
And here's the beautiful picture Stephfro sent me! I love Alice in Wonderland, so it's perfect
the snacks also came in handy here, as the picture arrived rolled-up and wouldn't straighten out for the camera!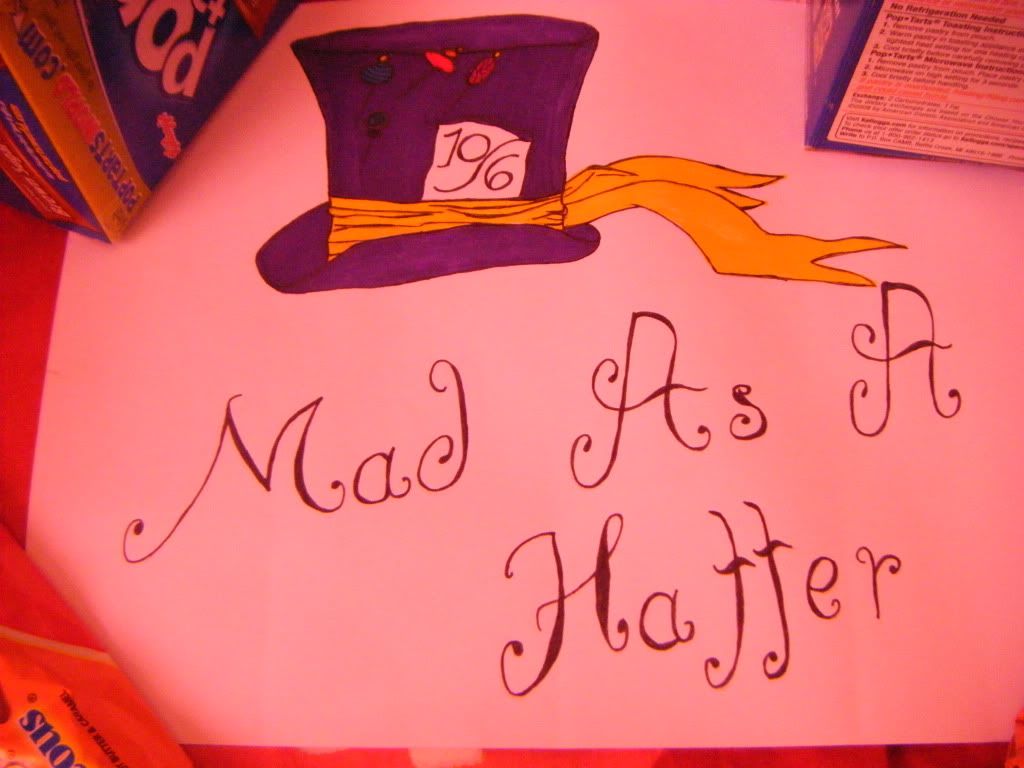 THANKS STEPHFRO!