Craftsters,
For those who put up with me during the difficult stages of my very first sweater, it is DONE. I'm glad to post the pics now, it's been alot of work.
Let me give some context here. I've been knitting some scarves and hats and such during the winter, and really wanted to give a sweater a go. My first attempt was a DISASTER - tried doing a four-piece number with some color and a panel up the front. My mathematical plans all went wrong, it was far too long, the neck was misshapen, and I ripped the whole thing out. I decided to make my own pattern from the 'proportional method' described in the winter issue of Knitty.com - with some alterations, new circular needles and renewed hope (and encouragement from crafsters) I attacked with force and finally - Done!
I'm going a share a few things I learned that helped me a great deal:
1) Write down everything you do, and make drawings/diagrams
2) Write it all in ONE PLACE, not scraps of paper - one notebook
3) USE A ROW COUNTER
4) BLOCK the sweater when done
5) Keep going until the end - don't stop and put it away due to fear that it'll never come out right.
6) Always knit ribbings with a needle AT LEAST three sizes smaller than the needle used for the body.
7) Don't be afraid of pattern stitches - they rock.
Come to craftster with questions, because there's ALWAYS SOMEONE who knows A WHOLE LOT MORE THAN YOU DO.
9) Use nice, flexible wool... one of the most amazing things I learned in this process is just how versatile wool is - when one is blocking a finished piece, you can virtually shape it to fit you to a T, and it smooths out the rough spots.
10) Stick with it, the reward is sweet.
And with those thoughts - My First Sweater!: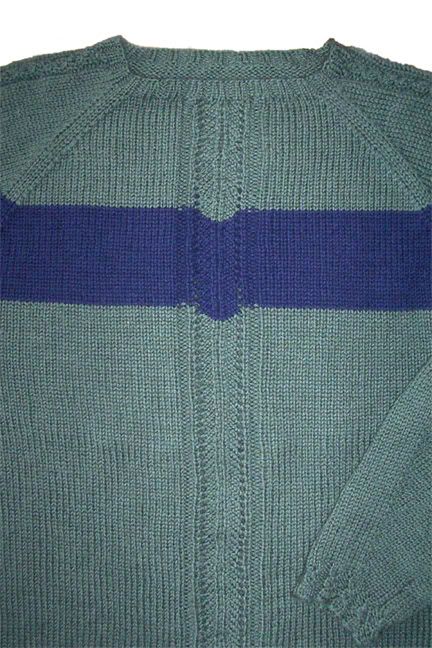 close up front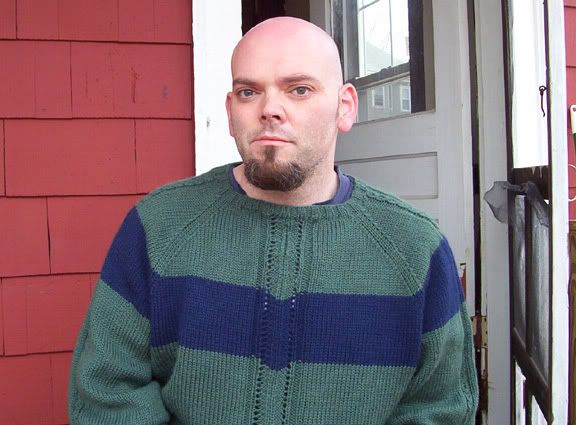 me in the new sweater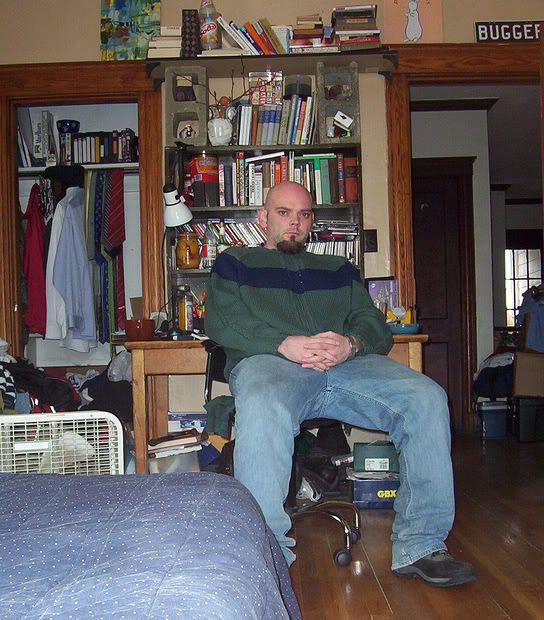 the sweater and myself, at home in Boston (note all the books and chaos...)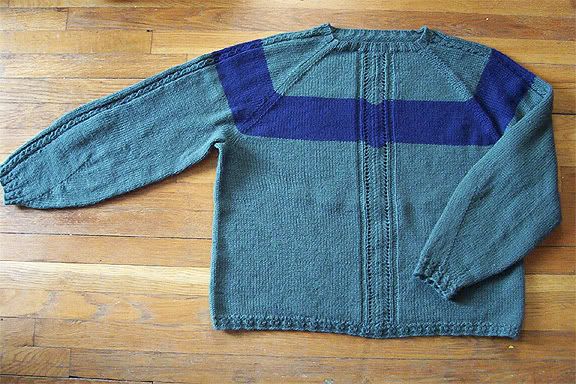 official portrait
Thanks all!
John / Boston xxx