hey-o! i'm very, very new to craftster.
anywho, i made the space invaders scarf for my best friend with some alterations, of course. it's known to be a bit on the masculine side, so i tried it with bright neons, fringes, etc. to make it girly enough for said friend. it took my less than a week to finish this sucka' up. i was definitely most proud of this!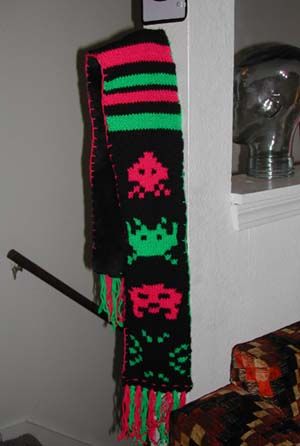 ze scarf!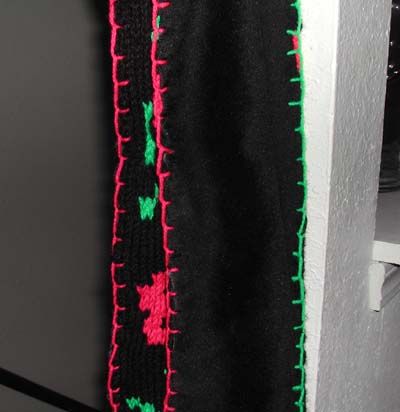 backed with very thick fleece & blanket stitched.
modeling it. woohah!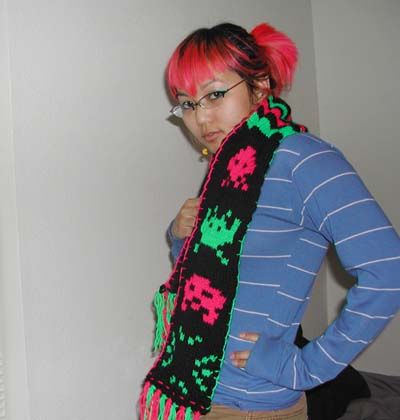 showing off the stripes. :]
i suppose i should scurry off to post other knitted projects.. thanks, everyone!