http://www.plasticsoul.org/18seconds.html
my first cabled hat project! it's so adorable and fun. i added a longer i-cord and giant poms.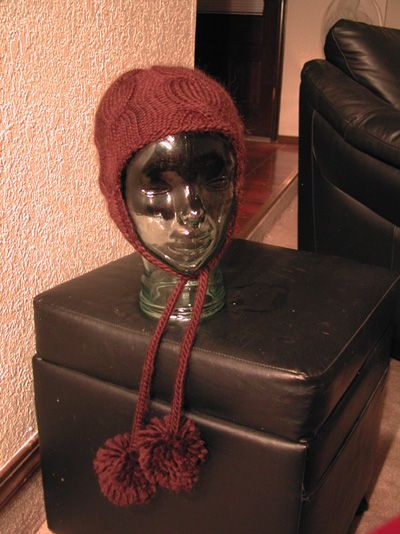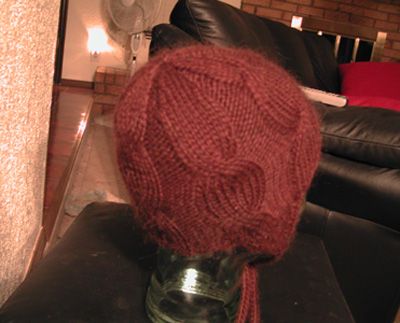 the color is more of a dark chocolatey brown, by the way.
& it turned out so great, i decided to make another one in an olive-y color.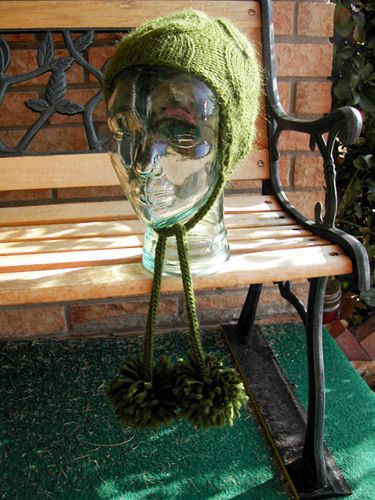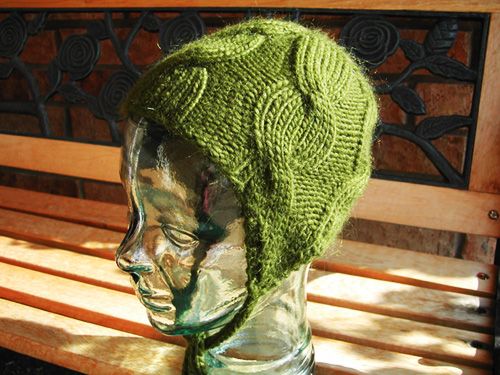 it was so easy to make. the only qualm i had was the sizing was just a bit too snug. thank jeebus for blocking! now it fits perfectly. i suggest using a size 10 or 10 1/2 if you're not going to be using a yarn that is mostly wool.