I got the idea from Monster 10's idea:
https://www.craftster.org/forum/index.php?topic=308722.0
But i added a few of my own touches...this is the very first reconstruction i have ever done that required sewing. Any feedback is appreciated!!
I first looked at Monster10's idea and absolutely loved it, its simple yet fun and adorable in the end! I took this old shirt i had that fit a little big and cut the top off, sadly i don't have a pic of the shirt before hand because my camera didn't have batteries. But basically it was a "proud to be an american" shirt with little screenprinted stars.
I then cut it straight down the middle in the front, and measured about how far i could sew the material back, after i sewed the shirt on each side, i took measuring tape and measured straight across and made (i believe) 30 holes where i would put the material through. I then took satin ribbon and fed it through to make the corset...
Once that was done i flipped the shirt up, so the bottom part of the original shirt is now at the top (so it doesn't need to be hemmed)
i then put it on and measured so i could make straps(so it would cover my bra straps) i then went to the Dollar store and bought these head bands that was really wide and stretchy and cut them right at the seams and sewed them where i marked to create the straps.
Finally, i took a shirt i got at Dots (this amazing cheaper clothing shop in the US) on clearance, i didn't like the top part but i loved the ruffles at the bottom, so i cut the ruffles off (along with about an extra inch of fabric just to make sure i had enough) and sewed it around the bottom, to make the shirt sort of into a mini dress.
And the pics below are what it turned into in the end!
I love how it turned out and i can't wait to wear it out!
The first four are close ups of the stitching, as well as the shirt before i added the bottom (again sorry i don't have photos of the before...)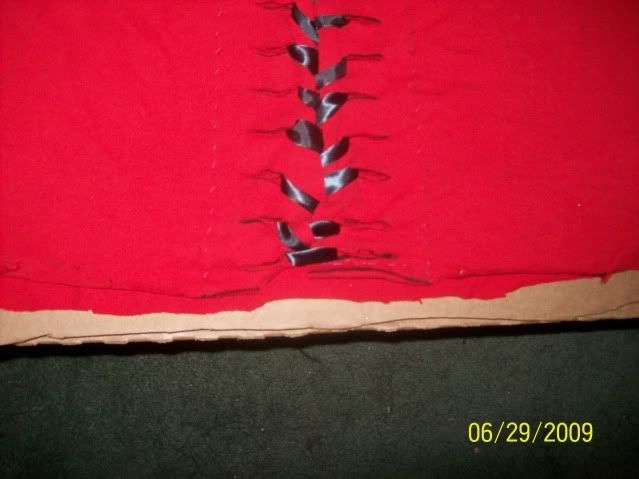 The next few are of the shirt that i cut the ruffles off to make the rest of the dress. As well as the after shot after i cut the ruffles off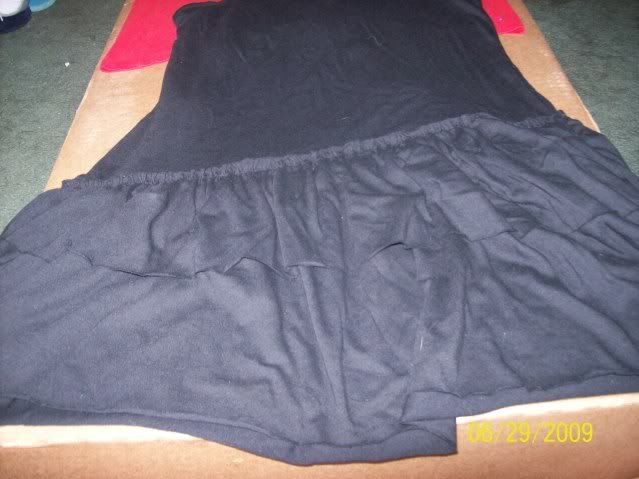 Pinned to the shirt before being sewn...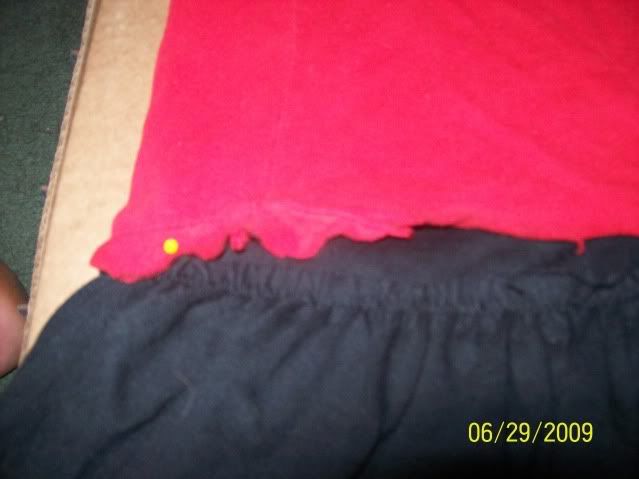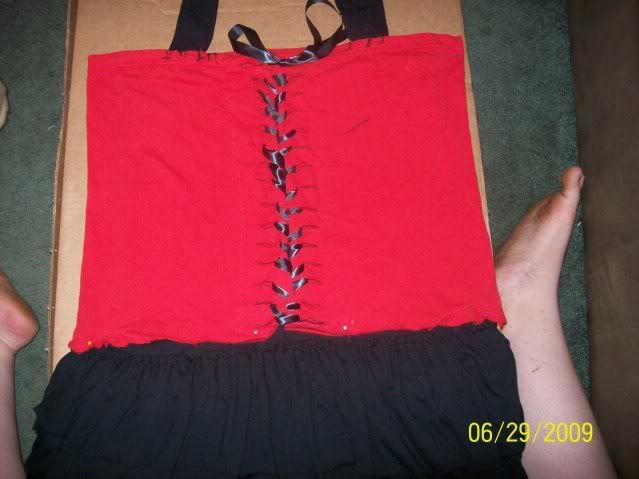 And finally....COMPLETELY FINISHED!!!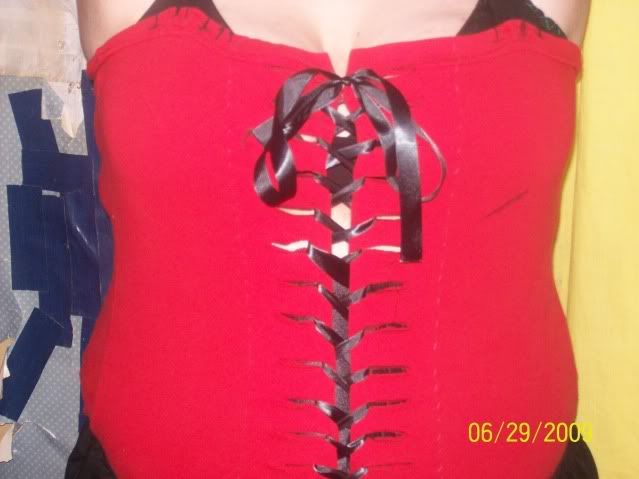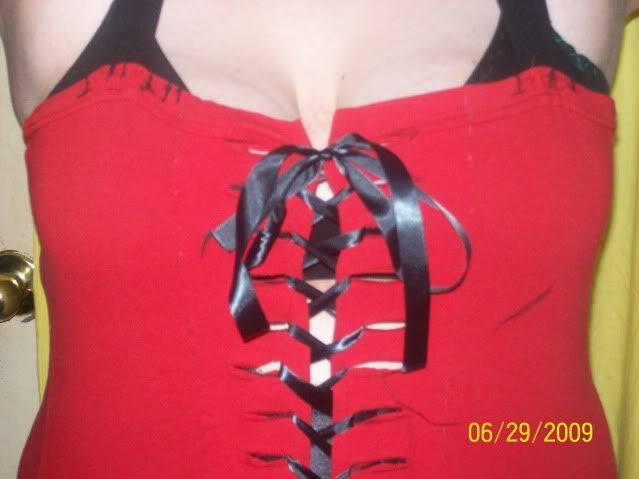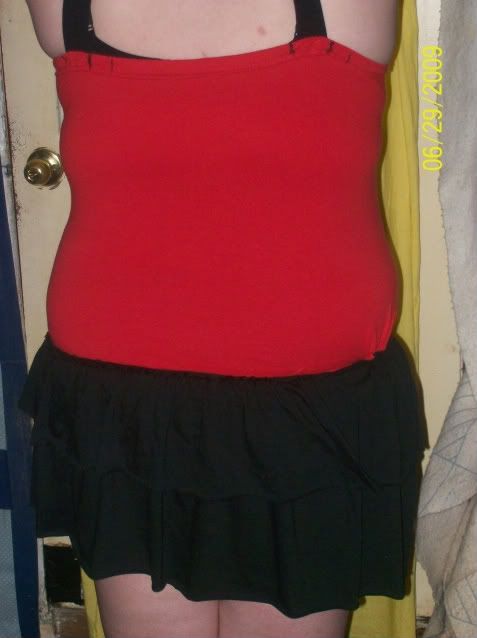 If you notice in the last few photos, you also see my bra along with the straps...so ignore how that part of it looks...the straps are just straight up and down if you notice from the first images...
If anyone has any questions feel free to ask....oh and BTW...everything was hand Sewn!