Recently, my mom ordered a drop spindle and started spinning yarn. She has gotten so good at it, and I'm proud of her (: It's because of her that I got interested in spinning too.
Recently my mom showed me an article about Neauveau Fiber Arts (
http://www.facebook.com/neauveau
). There's a store in Massachusetts selling some of her yarn. I went and looked at it, and was inspired.
I had 30 some-odd seashells and some hemp..
Which had gotten a little tangled...
I also had yarn in various shades of blue and sea foam green..

Tada!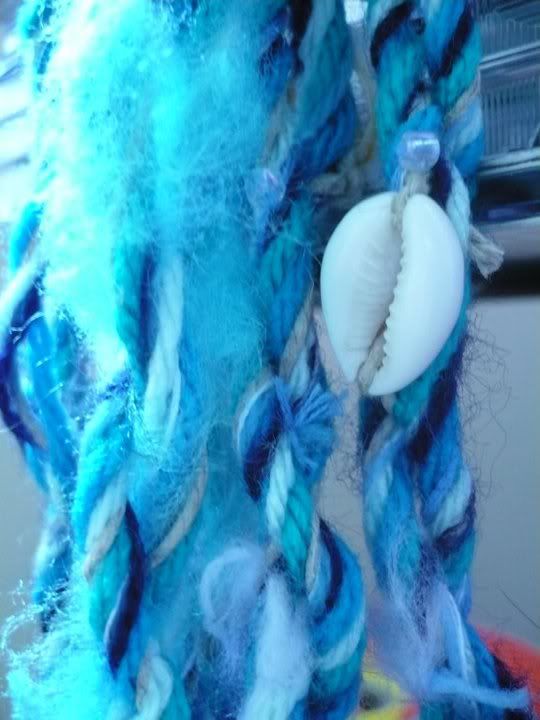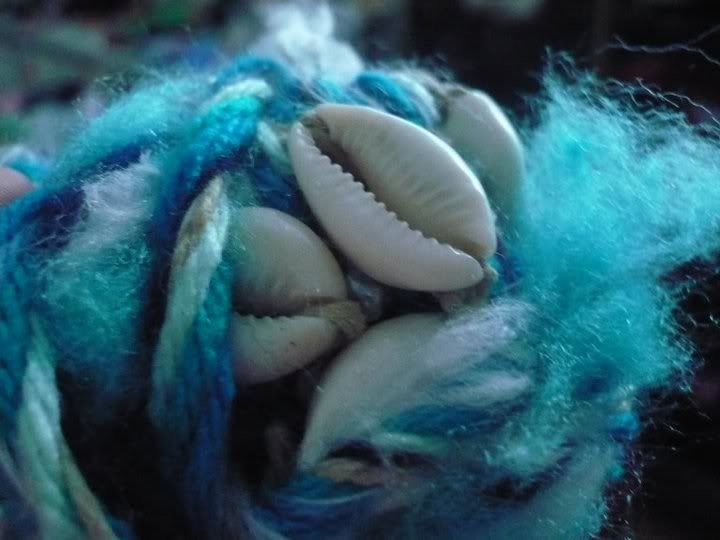 I had some clear seed beeds that I tied into some blue embroidery floss and spun into it. I combed out some pieces of white yarn so there could be some sort of fluff to be like foam on the waves.
There's about 20ft of it...I know, not a lot. But oh well.
I have no idea what to do with it. Any suggestions?