Thought I would share a few misc photos I have of some pieces I made for last falls craft shows. This first little guy I call Super Boo (actually, hubby named him).......I have made him in all kinds of different colored costumes.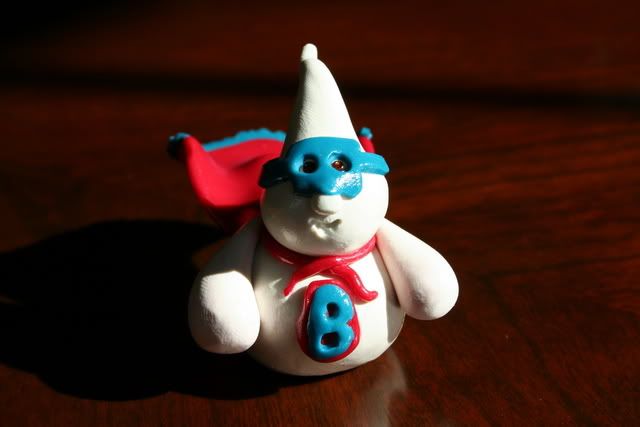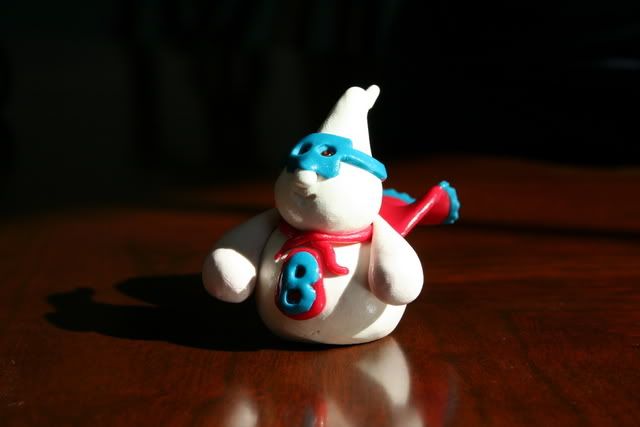 Double double toil and trouble......these little Boos are brewing up something mischeivious! I used a large, flat piece of glass (the kind you would likely see in a floral arragment) as the cauldren contents.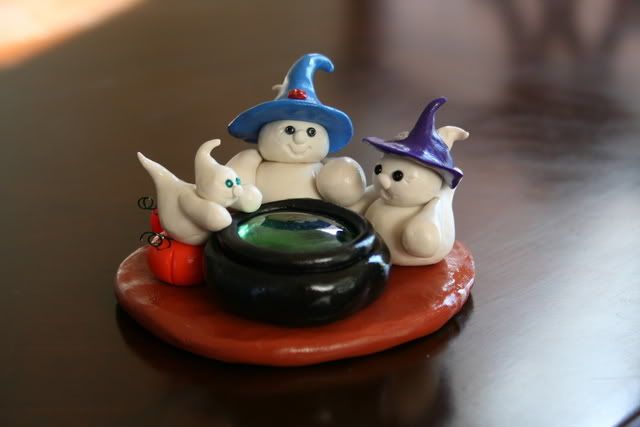 A little brook with wild strange mushrooms growing along the bank.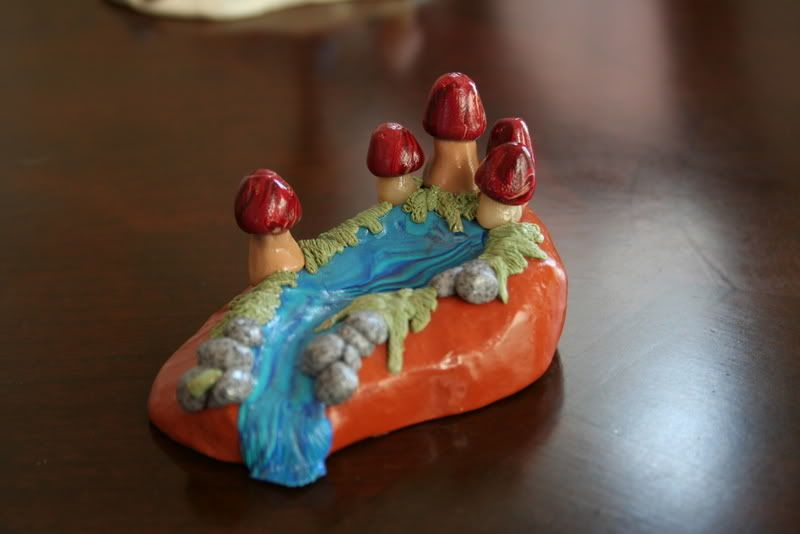 A snowman with sled.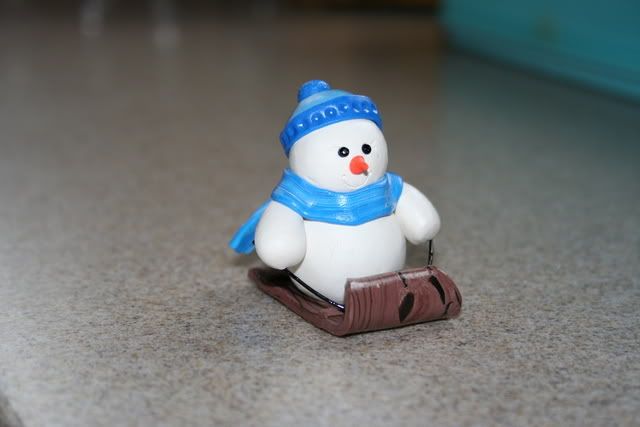 Red bird on top of his house.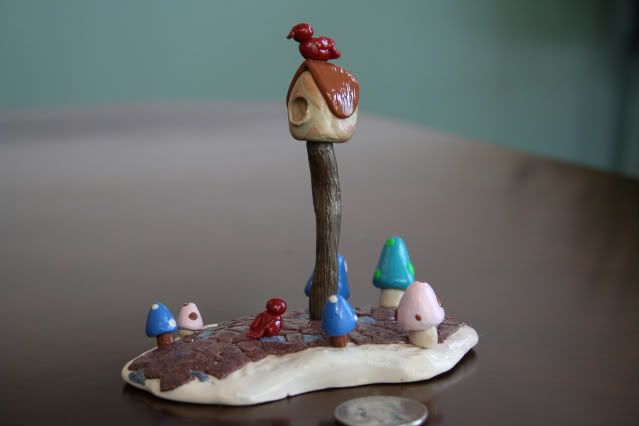 A bunny skating on an icy pond. I used a mirror for the pond.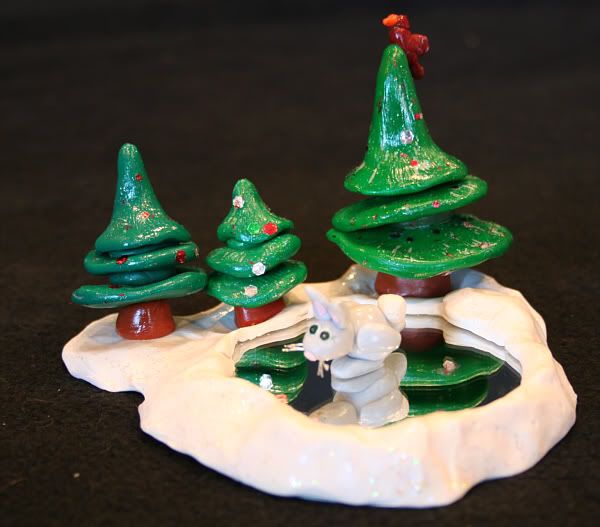 Penguins in an igloo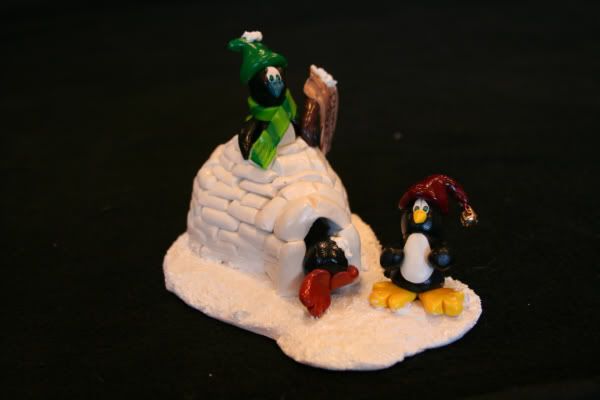 As you can see my polymer clay pieces are pretty simple. I can't cane to save my life so I keep it simple. I am soooo amazed and in awe at the intricate detail and depth of some of your'alls projects!