It's almost 2pm here and no Fiber Friday thread! I've been busy this week, so I have a lot to show off. First, the new stuff, spun from my Phat Fiber samples!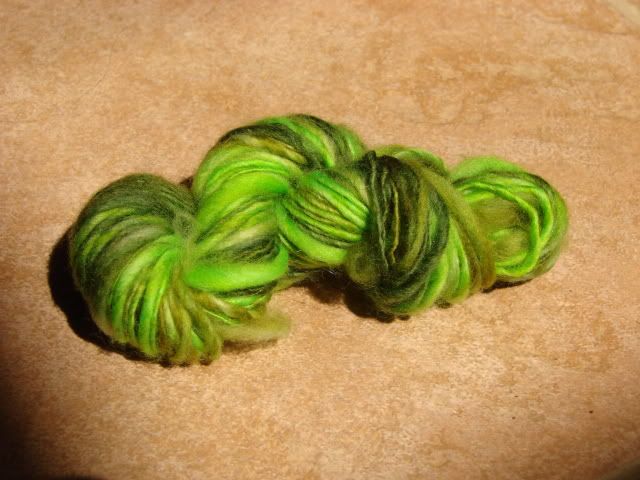 This's Dragon Skin, superwash merino from Knitty & Color (I think) and it's ridiculously soft oh my freaking gosh SERIOUSLY. I can't stop cuddling with it. It's the first time I've spun merino, and the first time I've spun superwash.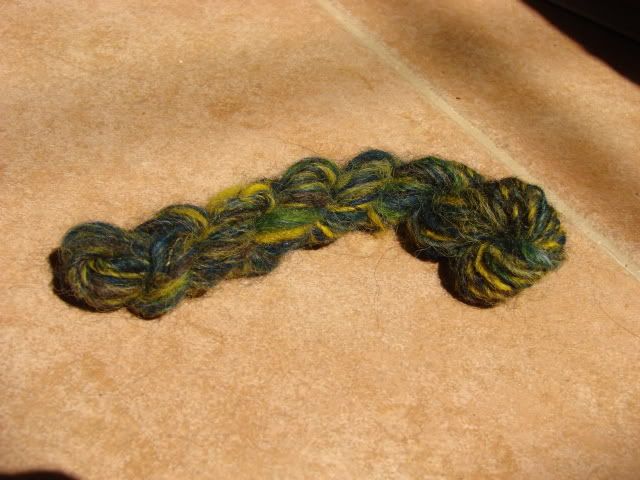 I think this one's Dragon Tail, and I can't recall who it's from (I think I left the label at my friend's house.
) but it's llama, alpaca, something, and mohair. First time spinning any of those fibers, though!
This is Bippity Boppity Boo from someone I forgot again, and it's icicle, angelina, and... merino, I think? My first time spinning angelina and I have no idea what icicle is, but I've never spun it either. It's so pretty, you can't see it here, but it's got so many subtle colors and it's so sparkly and lovely.
Also I spun some more of my dreamsicle-colored roving that I dyed from stinky orange kool-aid (it STILL smells like kool-aid!) but I didn't full this one as much as the other, and it's really super fluffy. I'm proud of it!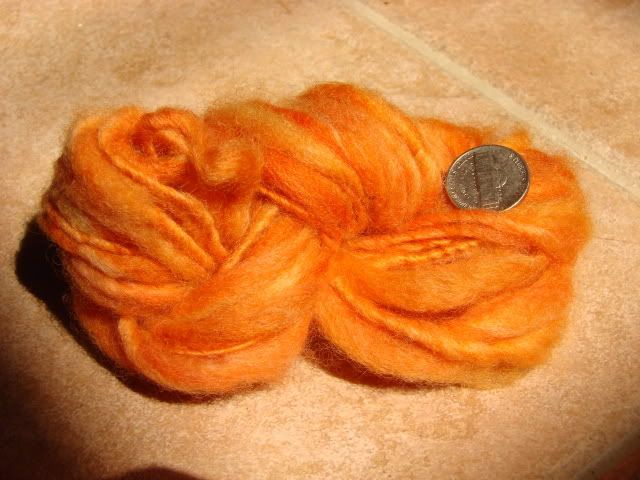 And finally, I was bored so I took some of the Lion Brand homespun yarn in Quartz, it's acrylic stuffs, but it's shimmery and soft, and I unplied it and hand-carded it with some reddish pinkish BFL I'd dyed earlier. It's pretty!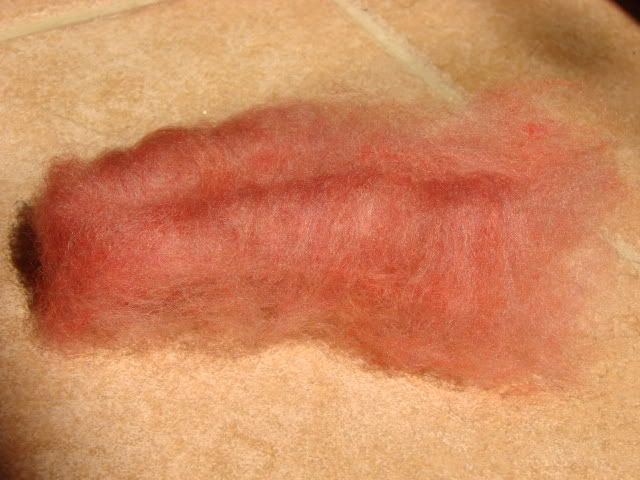 That's me for this week. I'm gonna be super busy 'cause <3 so much fiber! Pleeeeease tell me I'm not the only contributer this week!