Well, I took my package to send it off, and when I got home, there was another box waiting for me from cursivequeen. Yay! So many goodies!
I had to take this picture first because these aren't going to last very long around me. If you can't tell from the picture, that's a bag of blood pops, some fudge flies, and a package of Drooble's Best Blowing Gum (which says it'll turn my mouth blue! Mwahaha!)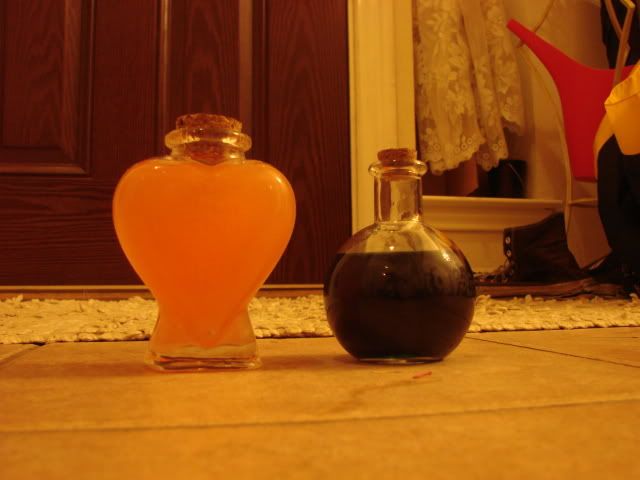 What you can't tell in the picture because I am a horrible photographer is that the bottles have etched onto them "Felix Felicis" and "Polly Juice Potion." Yay! (By the way, luck tastes very much like food-colored lemonade. I don't recommend the Polly Juice, though. It tastes like it came from some dye solutions I had left over. Probably because it did.)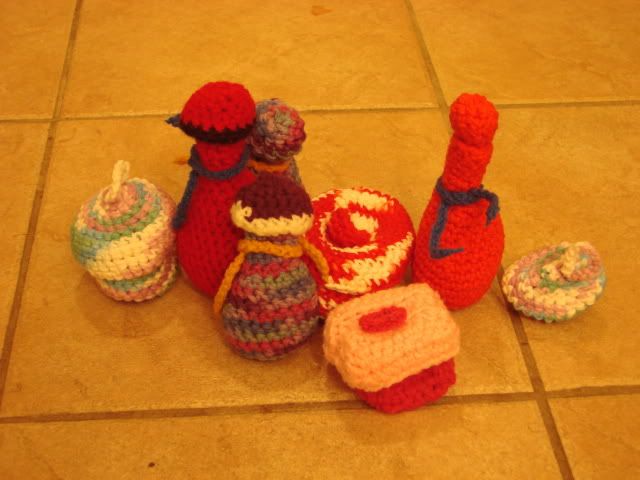 My partner's mom isn't a Potter geek, but she crocheted me these cute little potion bottles and trinket boxes. My mom threatened to steal the pink one from me, so it's currently in hiding.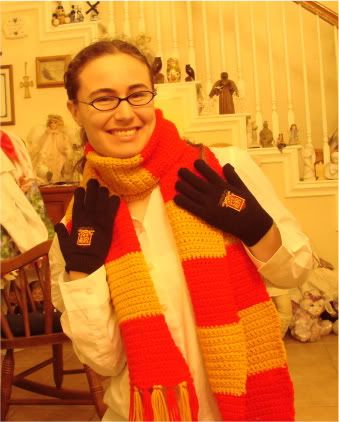 School spirit for the win! Crocheted Gryffindor scarf and Gryffindor crest gloves, heck yeah!
Hogwarts Journal! This is cute, it's got little pages with stuff for you to fill in.
Hogwarts students gotta study! Good thing someone wrote little helpful notes in this copy....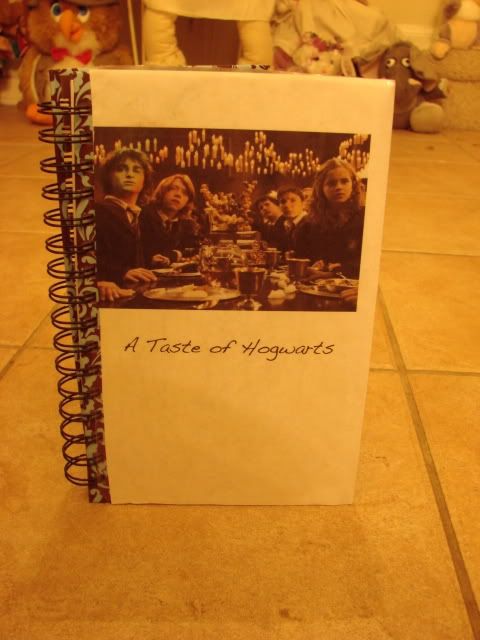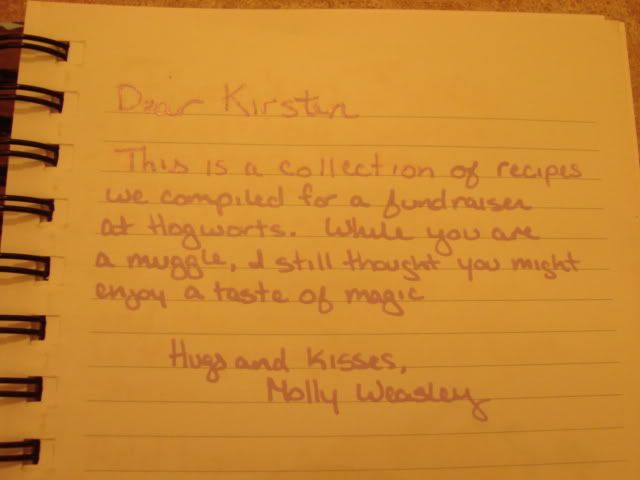 This's just an awesome idea. It's a hogwarts cook book, with awesome recipes. Treacle tart, ton-tongue toffee, and my personal favorite... Volde-torte.
This is probably one of my favorite things that I got. I told cursivequeen that I loved the third book of the series the best, and that my favorite scene was the false climax in the shrieking shack with Snape and Lupin and Sirius. So what does she do? She makes me this gorgeous tote with an absolutely beautiful image of the Shrieking Shack on it. <3 LOVE it. So much.
So there's me posted! And now, I'm going to go spoil my dinner with some fudge flies!