This year for one of my best friend's birthday's I decided to crochet her a lovely blanket.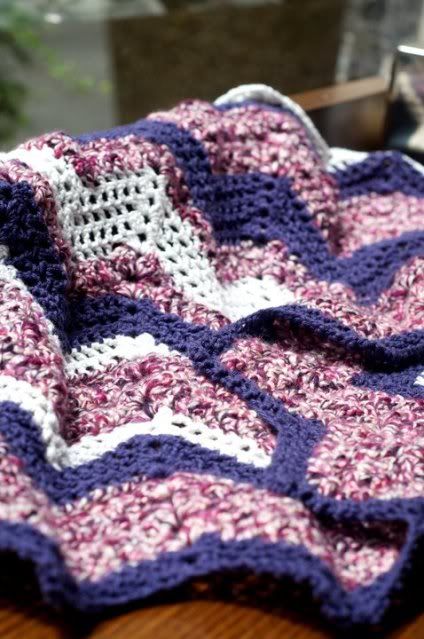 I used a simple chevron pattern with a combination of yarns.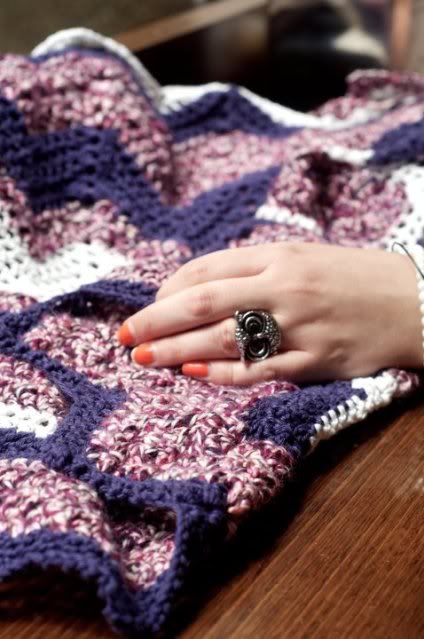 I'm one for being a perfectionist with my crafts so I was trying not to with this and just change colors at random.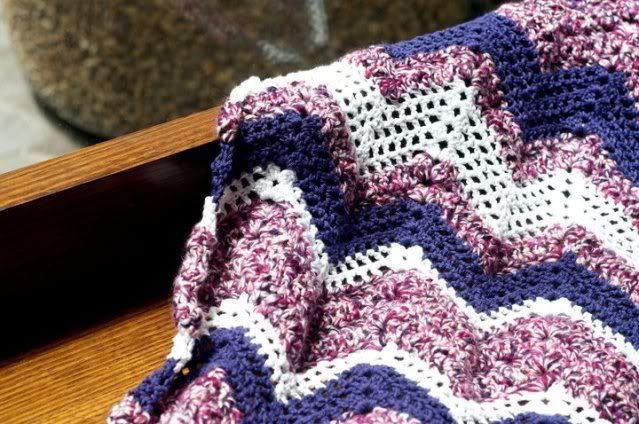 More photos can be seen here:
http://www.flickr.com/photos/twilight_taggers/sets/72157626173408877/
I have a teeny bit left to go and then it's off to America for the blanket.